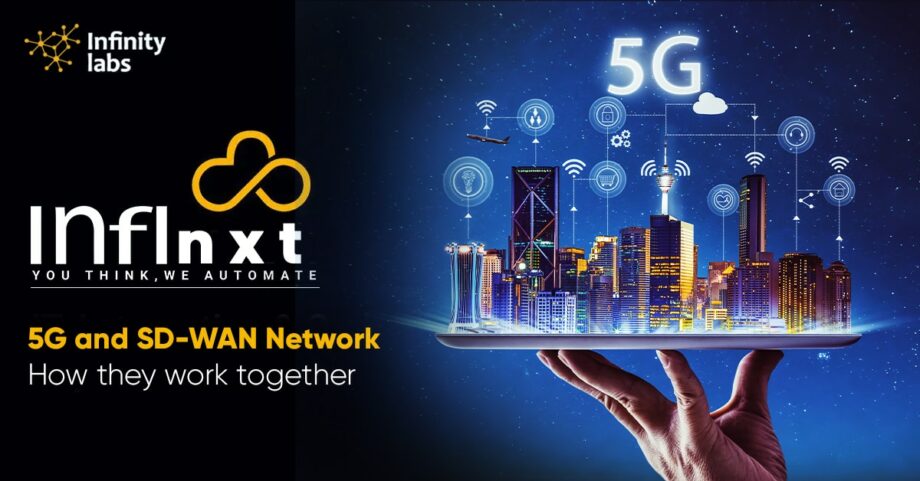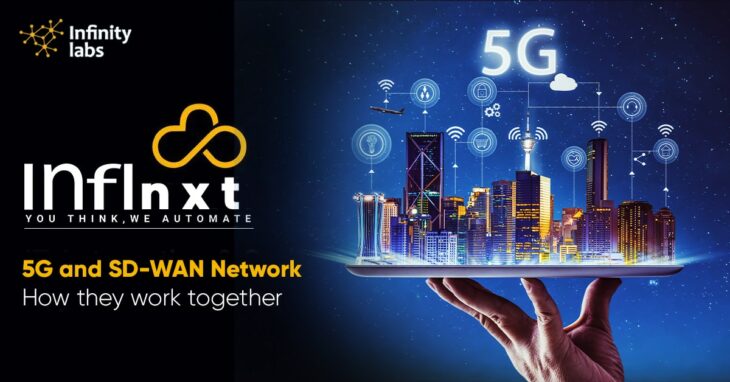 Dozens of companies offer SD-WAN (Software-Defined Wide-Area Network). Thanks to that broad range of providers, a wide range of definitions and feature sets are available to explore the topic.
The technology relies on intelligent path selection, centralised policies management, single-source designs that simplify branch deployments, and zero-touch deployments that accomplish flexible VPN capabilities and replace Multiprotocol Label Switching (MPLS). The value SD-WAN network delivers is dependent on all of these factors.
It is, however, worthwhile to focus on SD-WAN's ability to manipulate or control network traffic to ensure a specific outcome as LTE and 5G become increasingly widespread and connections become more reliable and agile. In this new world of wireless, it is important to explore how the technology will adapt.
What is the role of SD-WAN in 5G networks?
A combination of high-speed 5G services and SDWAN as a Service provides distributed organisations with improved reliability, rapid provisioning, and high-speed bandwidth. With SD-WAN coupled with fast cellular wireless connectivity, businesses with large numbers of hybrid or permanent WFH employees can create an entirely new WAN architecture with significant benefits.
By utilising SD-WAN, IT leaders are introduced to new wireless service providers that could complement existing wired services or, in some cases, replace them. LTE is already used at many branch locations — like restaurants and retail stores — to ensure high availability and reliability caused by slowdowns or downtimes in primary wired circuits. A pop-up or other temporary location that needs rapid provisioning is ideal for LTE.
WFH employees who require business-critical secondary network access and SD-WAN benefits intelligence by providing redundancy and application performance benefits.
WFH scenarios or remote branch offices can utilise cellular wireless WAN connectivity. New unlimited data plan options are offered to businesses requiring higher bandwidth at remote locations but with fixed budgets due to competition among leading wireless operators — e.g., AT&T, T-Mobile, and Verizon.
How Does 5G Work?
As the name suggests, 5G refers to the fifth generation of cellular technology. Essentially, it is a generational leap in technology since everything has been reinvented: new spectrum frequencies, new radios, and even a new core network that is completely new. 4G's speed and capacity have accelerated mobile video and the app economy, but 5G promises to be a platform for innovation on a whole new level.
The adoption of 5G will likely bring your unprecedented organisation levels of reliability, performance, flexibility, and cost-effectiveness.
How do SD-WAN and 5G coexist to provide business solutions?
Even though 5G establishes an evolutionary path for SD-WAN, it doesn't replace the need for it. SD-WAN functionality relies on WAN diversity, which can only be achieved through cellular broadband. The ubiquity, the reduced latency, and the increased bandwidth of 5G make it a reliable, diverse connection. 5G and secure SD-WAN offer additional benefits, such as:
Adaptability to weather, natural disasters, and accident-caused outages

Management of out-of-band activities

Rapid re-establishment and day-one connectivity

Broad availability

Dual connectivity with 4G and 5G, with failover integration

Consolidated billing

Strong security measures

Control of network access
5G and SD-WAN: Benefits of using them together
5G combines the flexibility of SD-WANs with the reliability, control, and coverage of SD-WANs, enabling enterprises to scale teams and networks efficiently and reliably. Businesses can sync their service levels across different mediums using centralised controls. Having SLAs in place across traditional WANs can be imported across 5G SD-WANs to mirror those policies.
Using 5G SD-WAN architecture, hospitals can provide secure access to clinical apps, ensure reliable service to life-saving equipment, and deploy IoT sensors throughout campuses. With 5G, hospital administrators can rest easy knowing that reliable service can be delivered during peak traffic.
Energy companies can use the 5G and SD-WAN to monitor rural work sites and access company resources reliably across the cloud and hybrid cloud environments. 5G can transmit signals over long distances using low-band frequencies, enabling it to reach places commercial carriers cannot reach. SD-WANs, security cameras, job site applications, and back-end communications are automatically assigned the correct routes.
Other benefits of combining 5G with SD-WAN include:
Provisioning of links without difficulty;

Diverse connectivity options for branches and WFHs;

Quality of service and redundancy;

An active-active connection over an

SD-WAN router

with comparable bandwidth and latency;

Slicing the network improves application performance;

Traffic management, security, and visibility have been improved;

Environments supporting edge computing;

Enhanced functionality for branch sites;

A reasonable price.
Taking Advantage of 5G SD-WAN Architecture
Monitoring the network for degraded links, prioritising one type of traffic over the other, ensuring application quality, compensating for network errors, and making decisions during outages are all characteristics of SD-WAN that are essential to business continuity.
While SD-WAN requires adaptation to changing business needs and an evolving technology landscape, like any technology, it must also adapt to changing market conditions. Enterprise WAN links using 5G won't eliminate SD-WAN but may enhance its value. SD-WAN wifi
solutions, however, maximise this value by combining two technologies to build a fast, reliable, and agile network that understands 5G.
Conclusion
Adopting 5G and edge computing will boost expectations for high-performance, always-on networks and applications from end users and enterprises. SD-WAN companies, which offer users the highest quality of experience, will be the foundation for 5G's initial success.
Through our turnkey, multi-carrier managed SD-WAN vendors in India, InfinityLabs empowers channel partners to connect people, data, devices, and apps that matter to them. We are happy to answer any questions you may have about the benefits of SD-WAN or its role in what is emerging as one of the essential networking solutions in today's world. To unlock your network's power, contact us today.