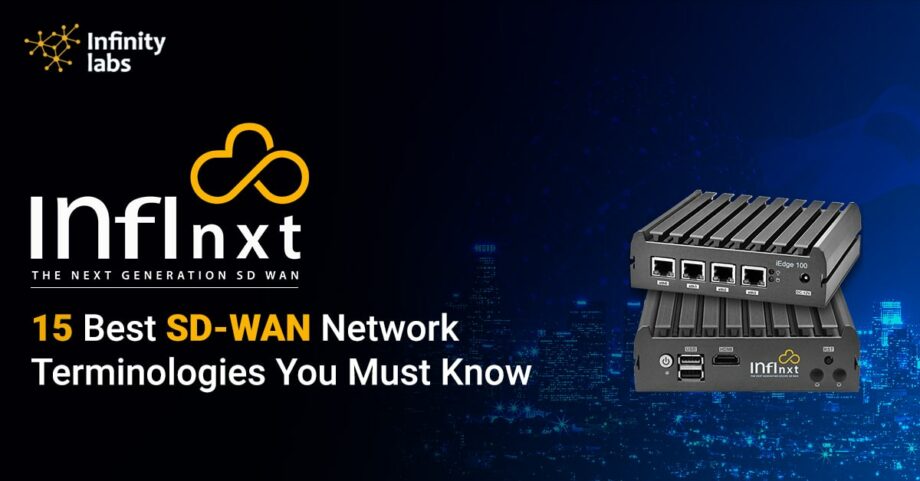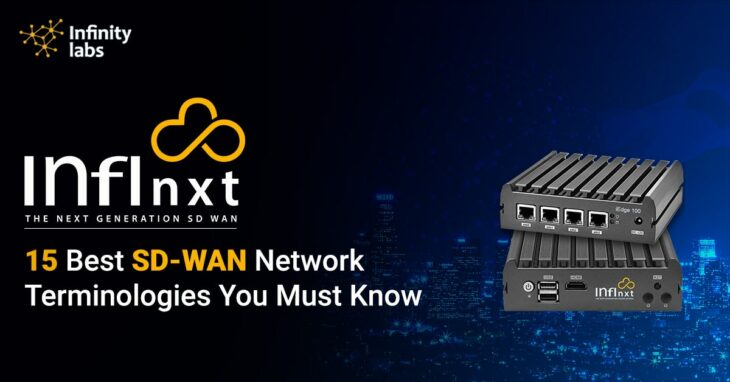 Businesses trust software-defined WAN or SD-WAN as a tool to create a virtual overlay on top of pre-existing WAN lines and connections to improve the bandwidth and transport data. Businesses can use SD-WANs to establish failover plans and give business-critical traffic priority. Making network operations, such as security and dependability, simpler is the aim of SD-WANs, which are managed by centralized controllers.
SD-WAN uses concepts from software-defined networking to route traffic across a network. In this article, we will discuss the best terminologies used for an SD-WAN network. Before moving on to the crux of the article, let us first know SD-WAN in brief. Keep reading!
A Brief SD-WAN Intro
The term "software-defined WAN" explains the considerable shift toward virtualized capabilities in the networking industry. Secure SD-WAN, which can assist enterprises in rerouting traffic between branch offices, data centers, and other web-critical sites, enables remote workers to securely access mission-critical apps on the network. To improve application performance and simplify network management and operations, organizations may think about using SD-WAN. With the use of this technology, an organization's existing WAN infrastructure can incorporate features from software-defined concepts.
Many moving parts build up and define SD-WAN. The definitions of 15 key terms and technologies used in SD-WAN design are explored in the following glossary. With terms like bandwidth, remote offices, and the ongoing rivalry between SD-WAN and VPN, this glossary establishes the groundwork for SD-WAN as a service.
To better comprehend SD-WAN, familiarise yourself with the terms and ideas here that are described in the next section.
SD-WAN Network: Key Terms and Phrases
SD-WAN network is an automated and programmable method of managing enterprise network connectivity and circuit. By doing so, it expands software-defined networking (SDN) into a tool that companies can use to swiftly build a smart hybrid WAN. Here are the 15 terms that provide the finest summaries of SD-WAN networks.
Bandwidth:

The bandwidth of a network link refers to the amount of data that may be transmitted over it in a second. Due to WANs' SD-ability to use multiple bandwidth connections and assign traffic to certain lines, users have more potential capacity and control.

Control:

A controller is a component of hardware or software that manages the transfer of data between two places. The main office and branch locations of an organization's IT departments use a centralized controller to manage SD-WAN deployments. The controller establishes routing and security rules and manages the virtual overlay, software updates, reports, and alerts.

A Sizable Hybrid Network:

Despite sharing some traits with SD-WAN, hybrid WAN and SD-WAN are not the same. By routing traffic over several networks and connection types, a hybrid WAN connects numerous WANs scattered across various geographical locations. However, it does not rely on software-defined capabilities or centralized control. A hybrid WAN is not necessary, even if it might have SD-WAN capabilities and components.

Security over Internet Protocol:

To enhance security and authenticate network traffic, several SD-WAN providers allow IPsec tunnel setups.

Innovation in the "Last Mile":

The term "last mile" describes the neighborhood-level infrastructure that transports communications signals across brief distances between service providers and networking nodes. The current last-mile connections can be improved by SD-WAN since it enables enterprises to leverage multiple transport links and make use of all available links simultaneously.

Multiprotocol Label Switching (MPLS):

MPLS routing technique speeds up the data traffic flows and uniform network management processes. Priority-based MPLS label packets travel at Layer 2 rather than Layer 3 and assign a specific path based on priority order.
Due to their resemblance to WAN transmission technologies, experts have pitted MPLS and SD-WAN against one another, yet they can work together in harmony. As an illustration, mission-critical traffic can be designated to use MPLS connectivity, which is supported by SD-WAN as a fundamental transport option.

Overlay System:

Overlay networks are telecommunications networks built on top of another network. The alternative, more fundamental network architecture supports the overlay network. SD-WAN creates a virtual overlay that is independent of transit over an organization's current WAN connections to centralize network management and control.

A Branch or Remote Office:

An organization may have ROBOs at places other than its main office. ROBOs can benefit from SD-WAN providers because it reduces the need for manual router configuration at ROBOs and enables IT teams, to manage resources, such as edge devices, remotely.

Software-Defined Networking:

SDN is a network management architecture to better network agility, efficiency, and flexibility while managing data center traffic. SDN is what gave rise to and made SD-WAN Router so well-liked, and SD-WAN relies on SDN concepts such as the virtual overlay, connection link abstraction, and centralized controllers for traffic.

Traffic Management:

By separating important from less important traffic, traffic shaping aims to regulate data transfers on a network. The optimal performance level and quality of service of a network are maintained and regulated by traffic shaping. Traffic shaping is one of the key advantages of using SD-WAN.

Functionalities of Virtual Networks:

Network functions, or VNFs, are now executed as software on reasonably priced hardware after being formerly dependent on proprietary hardware appliances. One or more of the features might be firewalls and caching operations. VNFs can help organizations reduce the number of physical appliances while enhancing flexibility and interoperability. Many SD-WAN WiFi providers incorporate VNF functionality in their SD-WAN platforms to let clients integrate third-party functionalities.

VPN Software Network Encryption:

Remote employees can safely use VPNs to connect to an organization's apps and services as if they were based there and had a direct network connection. Although SD-WAN makes use of VPN technology, SD-WAN primarily functions as a centralized platform for WAN capabilities. VPNs secure and encrypt communications between endpoints.

Large-Scale Network:

Using wired or wireless connections, a WAN connects several LANs, including corporate headquarters, branch offices, and other geographically distributed facilities. All WAN users have access to the services, assets, and applications of a business. As the name implies, SD-WAN uses SDN capabilities to transport traffic over WANs.

Wide Area Network (WAN) Optimization:

WAN optimization technology, also referred to as WAN acceleration, enables users to swiftly access business-critical apps and resources on a WAN. WAN optimization techniques include traffic shaping, forward error correction, caching, compression, and data redundancy. The majority of SD-WAN products come with integrated WAN optimization features.

Zero-touch Provisioning:

With zero-touch provisioning, device provisioning and setups are automated. IT personnel may quickly set up the accompanying structures and regulations and install devices into network environments using this type of plug-and-play provisioning. Many SD-WAN companies tout their capability for zero-touch provisioning.
SD-WAN as the Go-To Network for the Enterprises
Finally, we think that over the next five years, vCPE systems and forthcoming SD-WAN solutions will better meet enterprise requirements compared to other hardware-centric strategies. They provide the ideal balancing act between performance, price, and adaptability.
Through our turnkey, multi-carrier managed SD-WAN Vendors India, Infinity Labs assists channel partners in connecting the people, data, devices, and apps that are significant to them. We would be happy to address any questions you may have about the SD-WAN benefits or how it fits into what is quickly becoming one of the most important networking solutions in the modern world. To unleash the power of your network, get in touch with us right immediately.