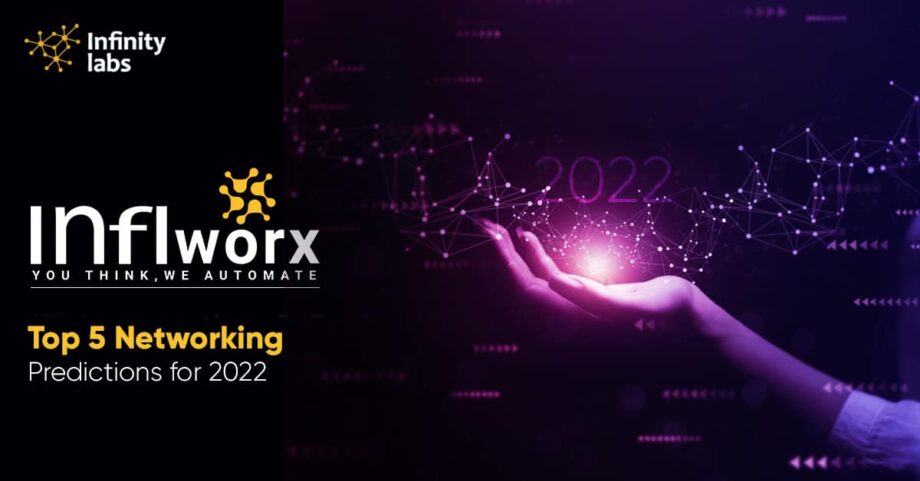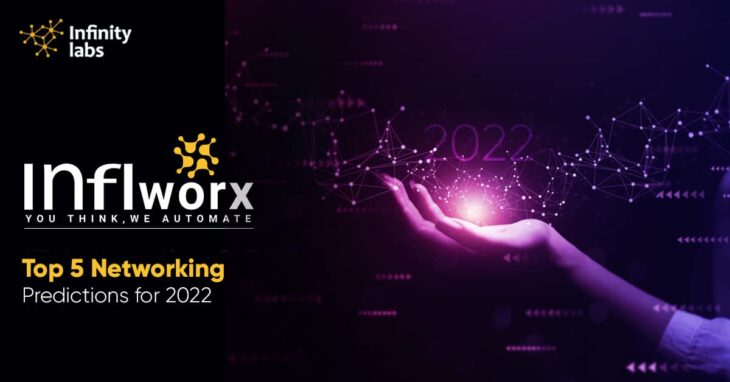 Organisation have undergone an extensive reorganisation and rethinking over the last two years due to the COVID-19 pandemic.
This transformation continues to take place in the way we live and work. Connectivity is becoming increasingly important, regardless of where you are and your device. The increasing number of connected devices, especially IoT that must be factored into the infrastructure further complicates these challenges. Providing predictable, secure, and reliable connectivity in all organisations is a continuing challenge for IT automation.
Businesses are growing aware that they need to be on an evolutionary path. Adapting to changing business, market, and working conditions require technology that increases flexibility and agility with network automation. The question is, what will this entail? It is no secret that cloud-first organisations, whether large or small, have realised the importance of SASE, but several approaches exist to consider. Are there any enablers?
The convergence of all these dynamics will lead to five predictions for the next year that will help enterprises accelerate innovation at the network edge.
Structure of decentralised IT organisations
The adoption of remote working models or hybrid working models requires many changes for an organisation. The numbers show that about 50% of organisations are adopting hybrid working models, and managers' roles are being eliminated to ensure that teams can function without them.
With a decentralised IT structure, employees can access the best information and knowledge for implementing decisions, which will help improve tactical-level decisions across the entire organisation.
Moreover, the pandemic has pushed organisations to enhance their resilience and agility in dealing with the situation.
As a result of the agile and hybrid working environment, the IT organisations will have the opportunity to work decentralized, which will benefit the overall growth process.
There are two paths to SASE
The market will see a clear split between SASE deployment approaches as the deployment of SASE moves into the early majority stage of the adoption lifecycle. Small and medium-sized businesses are likely to be attracted to the all-in-one SASE offerings, where simplicity and the ability to deal with a single point of contact will take precedence over more advanced features.
Meanwhile, large enterprises are unlikely to compromise on security, reliability, or the quality of their users' user experience shortly. Using a dual automation vendors approach, they plan to pair a leading-edge SD-WAN partner for on-premise security as well as WAN-facing capabilities with a fully-featured cloud-based security provider, which will provide secure web gateways (SWG), cloud access security brokers (CASB), and zero trust network access (ZTNA).
The transition will accelerate with Wi-Fi 6E deployments
Wi-Fi 6E delivers high capacity with a further 1200 MHz of the new spectrum and is backwards compatible with 5G cellular.
While 5G cellular has received much attention, we are on the cusp of a fast transition to Wi-Fi 6E. A leading market intelligence firm predicts that enterprise Wi-Fi 6E access points will grow by 200 per cent by 2022, indicating enterprises recognise the benefits of 6E, especially with the continued reliance on bandwidth-intensive activities, such as videoconferencing and telemedicine.
Micro-branch models will be boosted by AI automation as hybrid working increases
As the pandemic recedes, work-from-home will remain a trend for some time. Organisations scrambled to create VPNs and deploy remote access points (RAPs) in the early days of the pandemic to connect their locked-down workforce and implement pop-up testing kiosks and network automation platforms to adapt to this new normal. During the next few years, the industry will see a huge increase in microbranch offerings that combine enterprise-class Wi-Fi access with sophisticated multipath WAN connectivity and advanced AIOps technologies. The microbranch offerings are designed to extend the enterprise to the "branch of one" by securely extending the enterprise.
The demand for consumption-based services like NaaS will gain traction
Consumers are increasingly placing a higher value on "experiences" over "things" and are less inclined to own things in their daily lives due to a cultural shift. This same shift is expected to manifest in the enterprise in the coming year, resulting in organisations focusing less on devices and CAPEX and more on their technologies' business outcomes.
Organisations need to increase financial flexibility and cost predictability while increasing IT efficiency and keeping up with technological advancements with automation software. This can all be achieved with the help of a flexible infrastructure consumption model. In 2022, consumption-based services like NaaS will be in high demand due to this increase. Enterprises that aren't quite ready to take on the new model can try it before they buy with flexible consumption models to decide whether or not they want to invest.
Conclusion
Networking Predictions it is critical to upgrade your company's infrastructure and operations to ensure that you are responsive to the most recent market trends and changes. Having shared expert predictions regarding the future of networks in 2022, we believe your business can adopt these trends almost immediately to stay ahead of the competition. You can scale your business faster and compete more effectively with robust network automation solutions.