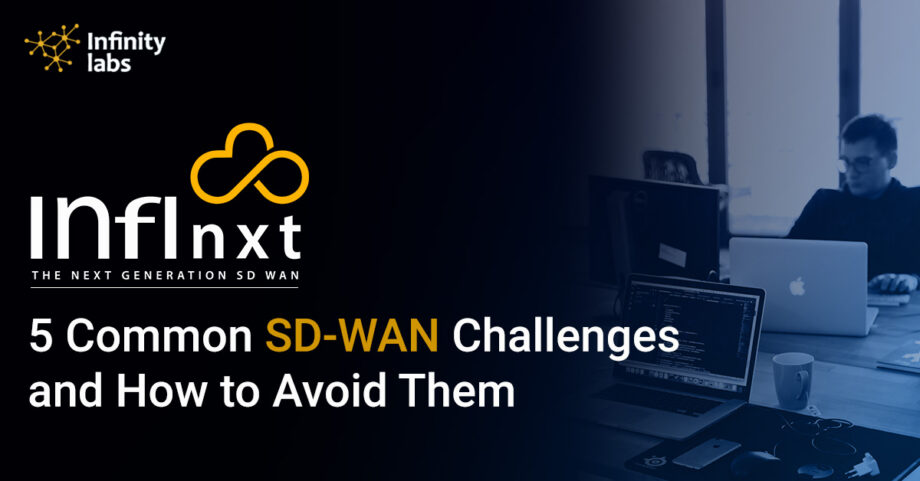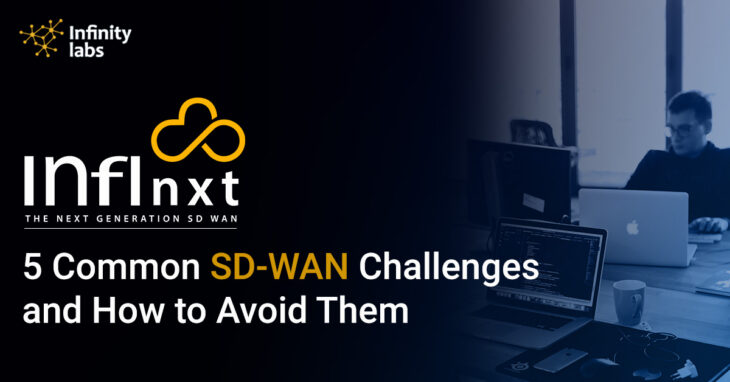 As the digital revolution gains traction, IT departments are under pressure to implement next-generation technology. SD-WAN is a networking solution that combines security and ease of management in a single platform. End-users must be aware of the selection criteria, deployment problems, and configuration concerns. Here are the top five things that should be considered
How Does SD-WAN Technology Work?
SD-WANs are encrypted tunnels that connect two locations. Each site has an SD-WAN system installed. When these devices join local networks, they download specific settings and traffic regulations that network administrators have pre-configured.
The SD-WAN Controller is in charge of traffic regulation and routing. Outbound traffic is routed along the optimal path based on application rules and real-time traffic circumstances. If one of the final connections breaks, the SD-WAN system automatically switches to a backup link and regulates traffic load using pre-configured network policies.
Businesses may set their dynamic path-selection policies using policy-based administration at the heart of SD-WAN. Several rules can be pre-set to satisfy specific business requirements, such as allowing critical applications' high-quality transmission channels to meet their SLAs.
SD-WAN Benefits
SD-WAN's main features include higher capacity bandwidth, centralized administration, network visibility, and different underlay connection types.
Organizations may leverage less expensive connection types than MPLS, thanks to SD-WAN technologies.
As traffic quantities fluctuate, a business might switch to a different WAN connection type based on traffic seasonality
There is a significant upfront expenditure when building a new end-to-end SD-WAN, but substantial savings will be realized over time.
How to Buy SD-WAN
SD-WAN buying begins with a decision between a DIY (Do-It-Yourself) and a managed service and questions concerning micro-segmentation, path control, service chaining, and how it will integrate with SASE strategy.
Digital transformation, cloud migration, and branch simplicity have created an ideal storm driving the need for software-defined WAN (SD-WAN). As a result, a wide range of established and growing enterprises, including networking and security experts and service providers, are selling products or solutions based on this technology.
IT businesses choose how to effectively integrate SD-WAN, as with any technology reaching critical mass adoption. No single solution works for everyone.
A completely managed service, a hands-on, do-it-yourself approach, or anything in between are all options available for businesses.
5 Common SD-WAN Challenges
Selection of Vendors
Choosing the correct SD-WAN provider is time-consuming and complicated due to the abundance of functionality offered by many manufacturers. Each vendor's usability and complexity differ. The proper vendor will use their managed services skills to fulfill the enterprise's business demands. Infinity Labs managed services provide a unified SD-WAN platform for today's cloud-first businesses.
While SD-WAN has a few drawbacks and obstacles, the technology's advantages far outweigh these drawbacks. The key to a successful SD-WAN implementation is selecting the proper vendor to understand the business's needs and decide the best way to install the technology. This allows the company to use all of the SD-WANs advantages throughout the network solution's lifespan.
Underlay Provisioning
It makes sense for SD-WAN to move away from private WAN technologies like MPLS and instead use the internet as the default connection choice. The problem is determining which underlay service providers are ideal for a company's locations and whether to employ a single IP backbone or a multi-ISP plan.
It is critical for IT teams to understand how potential suppliers will offer a service-level agreement to monitor and troubleshoot connections, which in turn depends on the management strategy they choose.
Enables Cloud Usage
Over the past few years, specifically in the wake of the pandemic, cloud-based services and infrastructure have seen a considerable increase in use. SD-WAN architectures must rapidly and securely connect users to public and private cloud applications as business resources and IT infrastructure migrate from on-premises data centers to the cloud.
As businesses move to dispersed multi-cloud settings, this might be challenging. Companies want cloud-native, secure SD-WAN solutions with the same flexibility and scalability as user-to-cloud infrastructure connectivity.
Reducing Costs
'Saving money by switching from pricey MPLS to an Internet-based VPN is one of the most common SD-WAN marketing pitches. This statement is true. However, cost savings are not always realized, and the outcome depends on how your ROI (Return on Investment) business case is built.
When compared to analogous Internet connections, MPLS is more costly in the United States & India, although MPLS and Internet rates are more comparable in the United Kingdom. If your IT team's goal is to save money, SD-WAN can help. SD-WAN, for example, allows you to choose the most cost-effective Internet service for each of your sites.
Trade-offs in Management
Previously, companies had to decide how they wanted to administer their corporate WAN. Companies may handle everything in-house, outsource infrastructure deployment and maintenance to a managed service provider, or split the workload.
SD-WAN is a virtual overlay on top of a company's network architecture that offers substantial advantages while also posing management issues due to the complexity of such solutions. SD-WAN solutions are complicated to maintain and upgrade since they may be placed on top of various infrastructure solutions and are made up of tools from numerous suppliers. However solutions like Infinity Labs Infinxt come with a GUI based centralized controller that allows for simplified management using a single pane of glass. Such solutions can considerably bring down the management complexities of a large SDWAN network.
The Future of SD-WAN
SD-WAN is becoming cloud-native and cloud-deployed in the same way that the rest of our world is. Given the aforementioned various cloud characteristics — performance, economics, dependability, security, and scalability — multi-cloud is expected to be a significant destination for SD-WAN.
Cloud-native technology will become standard as more companies adopt a hybrid or remote workplace model. It will be fuelled by 5G, a significant mobility driver that will link people into overlays and hyperscalers through the cloud. 5G is the foundation for global connectivity that is both safe and dependable. Digital transformation, on the other hand, is an ongoing activity. It's not always apparent what the next breakthrough will be, but one thing is sure: software is the way of the future, and the cloud will enable it.
SD-WAN is redefining the game for businesses. Those who adopt a strong, dependable, and secure software-driven link will gain a competitive edge today and in the future.
Conclusion
Because of the enormous number of functionalities accessible with SD-WAN technology, businesses must know that they must pick the finest corporate network solution provider to implement the optimum configuration. To get a quote or set up an appointment for a consultation, reach out to the experts at Infinity Labs.