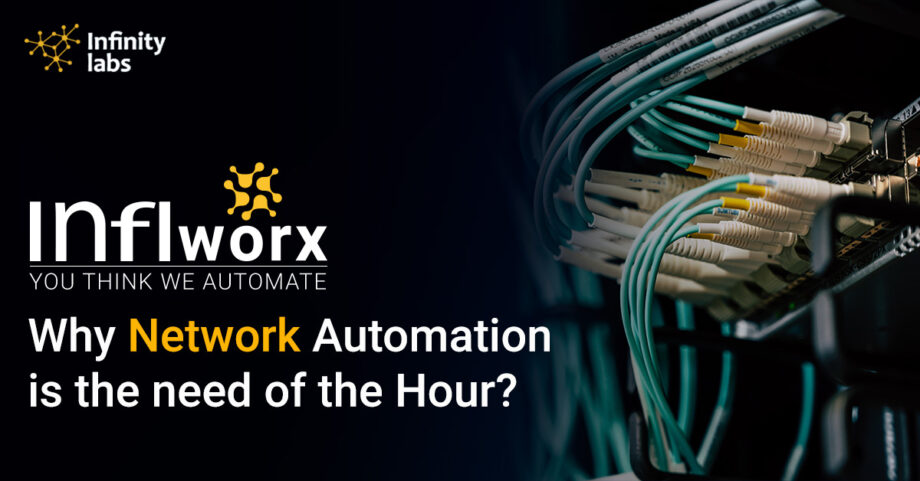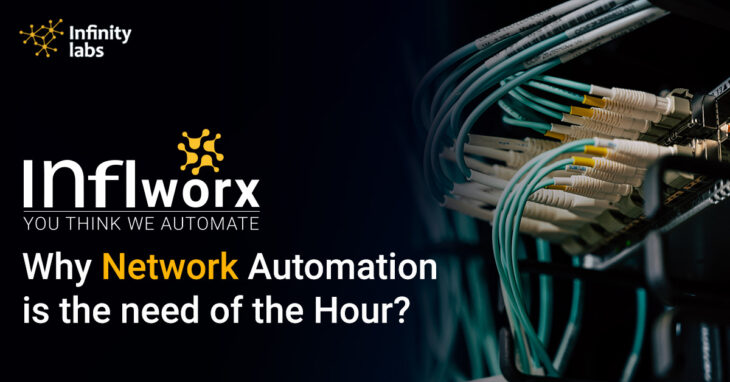 Numerous firms encounter a significant obstacle in their quest for increased efficiency because their corporate network is more complex to operate. Workloads and IT resources dispersed over the network have resulted in exceedingly complicated setups and limited visibility across the network.
Adding insult to injury, most network administration work has historically been done manually through command-line entries. That has proven time-consuming, expensive, needlessly inflexible, and prone to mistakes.
Network outages, without a doubt, are a major source of frustration in the workplace, but there are other issues also to consider.
Business innovation is being stifled by complex, difficult-to-manage networks, making vital security upgrades more difficult and raising the cost of operations. A natural consequence of this collection of limitations has been the hunt for more effective techniques for network management.
However, there is also an opportunity to drive change in networking practices: the rise of DevOps has demonstrated that application development and deployment can be managed in software and be highly automated. Therefore, it is reasonable to ask why networking (and security) cannot benefit from the same speed and efficiency. Due to the introduction of network virtualization and network automation solutions, the long-desired speed and flawless consistency are now within reach.
Why Do We Need to Automate Networks?
Automating the configuration, deployment, testing, and management of network devices is known as Network Automation. The network service's uptime will rise when routine functions and network testing are automated, and repetitive procedures are handled and regulated automatically. Any sort of network may benefit from network automation software.
Businesses, service providers, and data centers may use software and hardware-based solutions to automate their networks, lower operational costs, reduce human error, and enhance efficiency.
It's possible to automate a wide variety of operations on a network. This encompasses added responsibilities from enforcing security compliance to providing visibility into reporting, dashboards, testing, and verification of device configurations.
How Does Network Automation Work?
Network automation can be achieved if businesses follow the few-step process enlisted below:
Take Stock of Your Situation
The first step in achieving a completely automated network is to get a comprehensive image of all of the devices in use across the company. Employee's desktops, laptops, tablets, and smartphones, whether corporate-owned, personally enabled (COPE), or part of a bring-your-own-device (BYOD) arrangement, as well as network routers, printers, Internet-of-things (IoT) devices, and other office hardware, are all maintained during the process of inventory and discovery. It is also critical to have complete knowledge of the interconnectivity of the infrastructure in place, including wired and wireless connections, among other things.
Selecting a Network Automation Platform is an Important Decision
Senior IT executives must devote sufficient efforts to evaluating and selecting the most appropriate platform. Because most business networks are manually constructed and "homegrown," it takes time and effort to locate the best possible match. Out-of-the-box functionality, extensibility, ability to customize, and multi-vendor support are just a few of the variables to take into account.
Create Policies and Procedures
Capabilities for auditing are critical. While the network may be automated, regulations for each network function, such as connecting to a public Wi-Fi network, must be established before implementing the feature.
Gradual Implementation is Recommended
Continuous integration should be anticipated for network automation to function efficiently. IT teams would have to implement network automation technologies in phases with the help of automation vendors rather than all at once; examples include starting with a new device setup and then gradually expanding to production devices.
Iterate and Troubleshoot Your Way to Success
It is anticipated that human network adjustments will be obsolete in the future since all aspects of the network will ultimately become fully automated. This is an ongoing process, so troubleshooting and iteration are followed by standard practices. This is change management in the grand scheme of things, and the organization's top management should be kept informed throughout the whole process.
Benefits of Network Automation
It is possible to reap several advantages due to the network automation platform. Once we understand how virtualization and automation of the network may produce business value, the argument for capitalizing on this opportunity becomes a no-brainer.
Let's look at the most important advantages of Network Automation:
Six main advantages of network automation:
Manual Chores are Eliminated
When you automate your network, you replace human chores with predictable, repeatable modifications to your network. As a result, IT productivity increases, as you can devote more time to strategic possibilities that stimulate company development.
Increased Speed with which Services are Delivered
A significant advantage is providing important data services more quickly, enhancing network performance, and accelerating the launch of new services and applications.
Templates May Be Used to Standardize Procedures
Use standardized templates to increase efficiency among network stakeholders and speed up network updates and upgrades.
Make Modifications as Quickly as Possible
It increases the frequency with which you conduct network modifications, which were previously only completed seldom because they were manual, time-consuming, and resource-intensive.
Establish a Dependable Network
Infrastructure as a code may be used to maintain the state and configuration of a network – from the data center to edge nodes. Just how the developers handle the source codes.
Increase Your Network's Visibility
Access comprehensive performance monitoring features to identify and resolve performance problems like spikes in resource usage and network faults before they become a big issue.
Issues should be investigated and resolved. You can rely on network analytics to provide real-time insight into performance, usage, security, and resource allocation to help you fix problems more quickly than using manual procedures.
Conclusion
Network Automation helps you automate your IT, accelerate the development of new applications, and monitor across many operating environments. Using automation to handle your network and security provisioning, you can reduce the time it takes to complete the whole application lifecycle across data centers and cloud environments. The promise of quicker, more efficient service delivery at lower costs and the liberation of IT teams to concentrate on strategy and innovation makes network automation an attractive prospect.