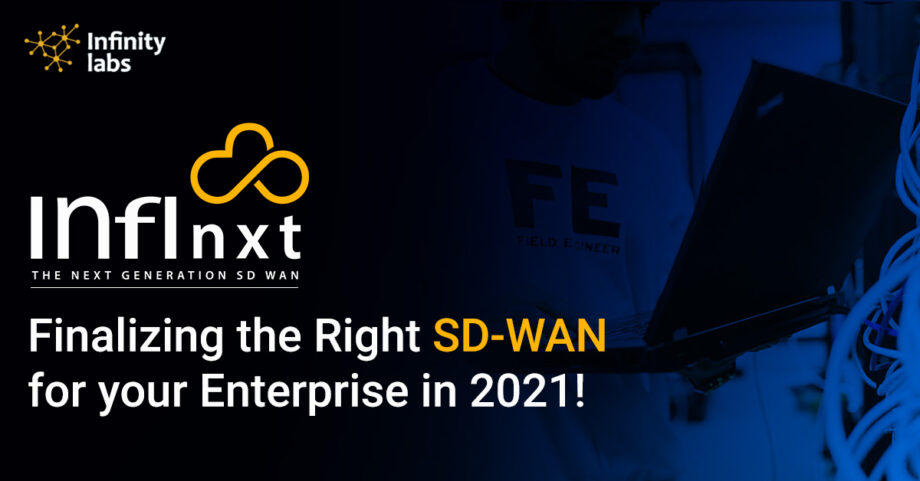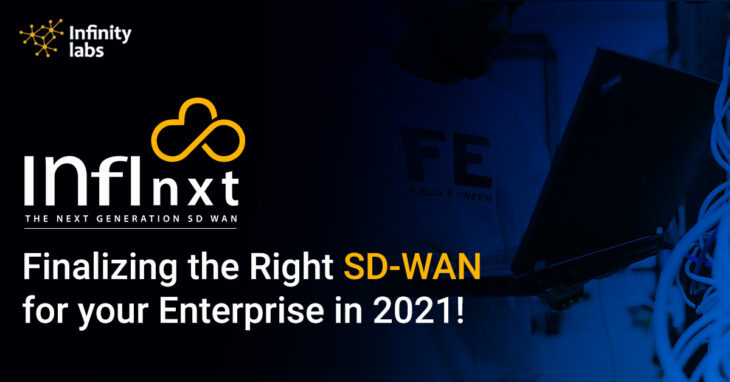 Technological innovations evolve, and so do the clichés built around them. 2021 is the year for enterprises to move away from describing SD-WAN as "the next big thing" to accepting and implementing it as the "must-have for thriving" in a post-pandemic new normal.
It's the beginning of a new year, and the fundamental demand drivers for modernizing WAN infrastructures are now more relevant than ever. Software-defined wide area network's benefits range from its speed of deployment, lower complexities, improved network/application performance and cloud usage, agility, robust security to enhanced cost savings, and better ROIs.
SD-WAN's transformational and revolutionizing influences on networks were never in doubt. That being said, the COVID-19 impact did create new opportunities, primarily due to the emergence of AI-driven WAN, growing requirements for supporting remote workforces, and delivering branch performance at par with on-premise or campus networks.
Multiple research pieces suggest the SD-WAN market is all set to explode and surpass the $8 Billion mark by 2025. As coronavirus appears to fade away and macroeconomic conditions worldwide become relatively certain, we could witness an unprecedented acceleration in its adoption by businesses across sectors, especially within 24 to 36 months.
Prominent reasons?
For supporting their distributed workforce.
Abilities for securely connecting to applications from anywhere.
Need for higher bandwidth network connectivity and video quality.
Economically handling network bandwidth pressure demands.
Extracting insights into user experiences.
Proactively resolving issues.
Effectively operating remote networks.
Streamlined network management.
Enterprises are willing to execute their SD-WAN investment strategies at a much faster pace, overcoming last year's apprehensions. At the same time, many are reluctant and unsure about choosing the most appropriate SD-WAN solution.
The following aspects and points-to-remember could come in handy!
1] Pick the SD-WAN Vendor/Solution that Offers Ease of Deployment & Zero-touch Provisioning Function
Eliminates your reliance on exhaustive technical skills.
Modifies business for receiving the necessary edge through remote connectivity.
Lets you seamlessly integrate into SD-WAN applications' network services.
Shared network ecosystems built over the SD-WAN architectural framework enable acceleration, path-optimization, and security, adding real-time information sharing across network services.
2] Centralized Visibility/Management Functionality
Provides a single/unified platform.
Ensures smooth transition of information across the distribution channel.
Results in leveraged control, improved SD-WAN connectivity, and extra resource allocation.
Assists in exploring connectivity with the core network over a cloud infrastructure.
Sharing an identical network with the local branch for clear insights into their metrics.
You may check metrics like each link's performance, data egress from the X branch, QoS priority application performance, and find out the applications that consume most internet data.
3] QoS (Quality of Service) Assurance/Guarantee
Multiple WAN links for a dynamic approach to path selection and raising data packets' transport quality.
Allows you to set up QoS rules and share priority-of-application data while bundling a given MPLS, LTE connection, or working on the broadband and integrating it into SD-WAN.
4] Cost-Effectiveness/Reductions/Savings & Profitability
Explains details regarding different solutions and their cost-reduction capabilities.
You should focus on hardware replacement by the new software and media integration.
Consider achieving a downgrade of your connection and reducing costs on encountering switching-to-SD-WAN abnormalities such as the impossibility of replacing an expensive MPLS with a reliable network source.
Minimize the allocation of expected labor hours for configuring, installing, and managing all supported branch applications.
The SD-WAN market has matured. Deploying SD-WAN brings a lot to the table, and understandably, it can prove to be a significant investment for your enterprise. However, it should be viewed with a long-term perspective, earning valuable returns by taking your enterprise into the next-generation or the future of networking.
InfiNxt Secure SD-WAN is admired worldwide as the go-to solution for ensuring business agility, inherent economics, and optimized cloud architecture. It carries incomparable features ranging from Zero Touch Provisioning, Streaming Telemetry, enterprise-class security through an inbuilt next-generation firewall (NGFW) powered by Palo Alto Networks, Role-based management, improved application performance, user experiences, productivity, to reduced costs.
Learn more about InfiNxt – The Next Generation SD-WAN.
Sources: SDxCentral, G2, PR Newswire, Markets and Markets, MarketWatch, MediaOps, The State of SD-WAN in India Report 2020, Statista, Persistence Market Research, Global Trends Report 2026, BusinessIQ, Data Bridge Market Research, Gartner, Prescient Strategic Intelligence, The Courier, Wikipedia, YouTube, and other independent information sources.
………………………………………………………………………………… The End……………………………………………………………………………………………..