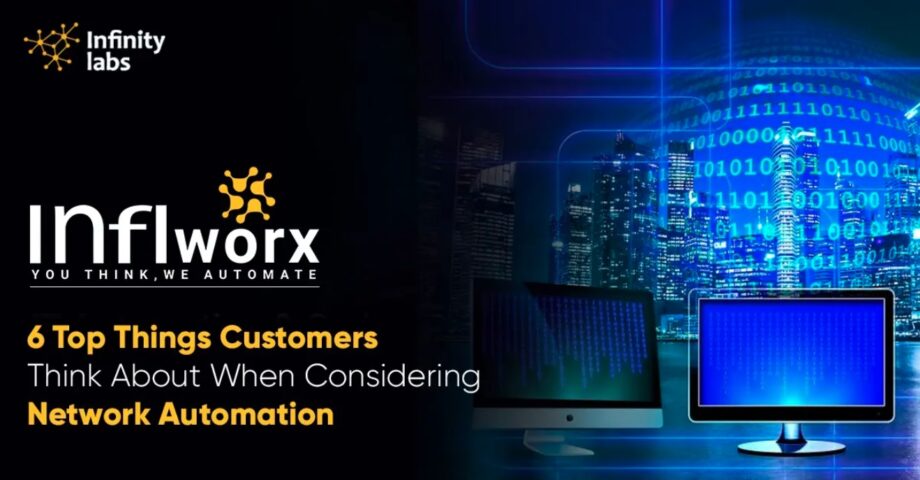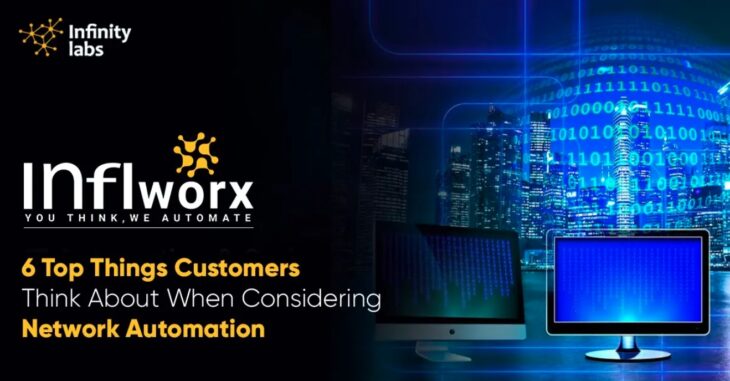 Network teams are beginning to realize that the traditional methods of managing infrastructure and application delivery can be time-consuming, unproductive, inefficient, and prone to error.
To effectively adopt network automation, companies must select the appropriate technologies and strategies while collaborating with people who can comprehend their company's requirements. A solid foundation for network automation allows an application to run that is able to keep pace with digitalization and decreases costs of operations due to the increased volume of requests.
The main motives behind the automation of the network are to enhance agility and respond to dynamic changes to simplify and normalize the network. Avoid mistakes made by hand, cut down on the cost of service, and centrally monitor and manage the network.
Choosing the best network automation solution for your needs requires a careful analysis of the available resources and systems. Selecting a system compatible with these requirements will allow you to get the highest return possible on your investment.
Here is a curated list of 7 essential factors to consider when evaluating available network automation solutions.
6 Things to Consider While Choosing a Network Automation solution
There are pros and cons to selecting either a single supplier or multiple suppliers. Interfaces between components will be more reliable and can work in any environment. This is especially true if you are upgrading individual pieces of software or hardware. Major suppliers, like Cisco and HP, use their own network automation platforms but they may not be capable of automating the network devices of other OEMs.
But, it is possible that a single vendor will not be able to fulfill all your business needs or supply you with the best-of-breed product.
It is unlikely that all your hardware needs will be met by one supplier if, for instance, your network supports access control, data, and a unified communication environment. Each component must be integrated to reap the benefits of a single trusted network management platform.
Another consideration is the future. Both yours and the vendors'.
The first and most important decision you need to make is whether or not you would like to have multiple vendors. The configuration of individual devices is no longer a concern for network operators. Administrators can create policies for the entire network with multi-vendor network automation solutions. 
The automation solution generates commands based on network policy and pushes relevant configurations to all network devices. A fresh network configuration eliminates human errors and unfinished/stale configurations.
Purchasing the solution is the first cost, and it's usually the one that teams focus on. Next, you should consider how much each tool or platform will cost. No matter what platform you choose, whether open-source or commercially provided, there is always a cost.
You should remember that this is typically a one-time or subscription cost, but the hidden costs that most teams do not consider are just as significant (or even more so) than the purchase price.
Hidden costs include the cost of training, the relative development costs (will it require just one engineer to maintain or a team of developers? ), and the costs of maintaining the tools and scripts once they have been created. For example, what is the average time it takes to change a script or automation once it has been created?
Opportunity Cost is often ignored – if I invest in a solution, is it possible to automate all the processes with this tool? Is it possible to automate cases that would take a great deal of time and energy to implement with this solution, which would be simpler with a different option?
Your automation vendor(s) needs to assure you that their hardware and software will meet your future needs and that their interfaces will continue to support industry standards. In the future, standalone equipment and software could be integrated into a broader environment.
You may limit your options later if proprietary and standard interfaces restrict you with nonstandard extensions.
It is common for another element of infrastructure to need to be changed when network devices change. A firewall setting may need to be adjusted when a firewall device is added, or a load balancer may need to be connected. Network service orchestration capabilities are vital to enable the network-automation tool to trigger other automation frameworks to change devices downstream or upstream.
Trends in the IT industry are no different than those in any other industry. Value-added services are at the forefront of the current trend. The outsourcing of non-core functions such as network management is becoming increasingly popular.
Consider your longer-term objectives regarding SaaS when you are considering network automation tools. Buying network automation tools is probably unnecessary if you intend to outsource your core network management.
A managed service provider can offer the tools as a SaaS model instead of outright purchase to ensure that the tools are always up-to-date and appropriate.
Security, governance, and compliance are two key issues on the radar of all IT heads.
The staff at all large organizations must monitor network traffic continuously for unusual traffic patterns and other activities that can indicate malware or threat activity.
There are usually policies in place for security and governance in large organizations. In certain industries, such as the pharmaceutical, finance, and legal industries, it is necessary to demonstrate compliance and prepare standard compliance reports for internal and external consumption.
An integrated network automation environment can improve these two areas:
Defending networks and removing malware are labor-intensive tasks. By automating routine network monitoring and alerting staff to unusual activity, network administrators can devote more time to more productive tasks.
Government and Compliance
The IT department is alleviating some of the burdens by utilizing built-in security protocols and ones that can produce authoritative compliance reports without additional resources.
Conclusion
Network automation software offers many benefits that your company will want to explore. Although many people believe the change is worthwhile, there are some things you should consider. These include your company's overall growth goals, as well as your IT budget. To understand the extent and health of your network's current state, you should conduct a thorough network analysis. Review all options to ensure you make the right decision for your business.
Infinitylabs has the right people to help you with every step. Our IT specialists have notable years of experience in developing and implementing enterprise IT solutions. Schedule a consultation now to discuss your network automation options and next steps. You can also learn more about using managed services to handle your network automation requirements.