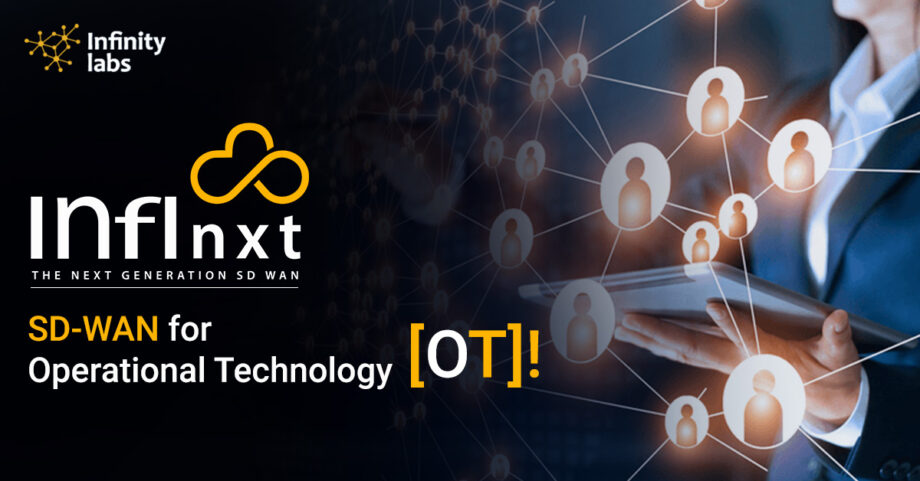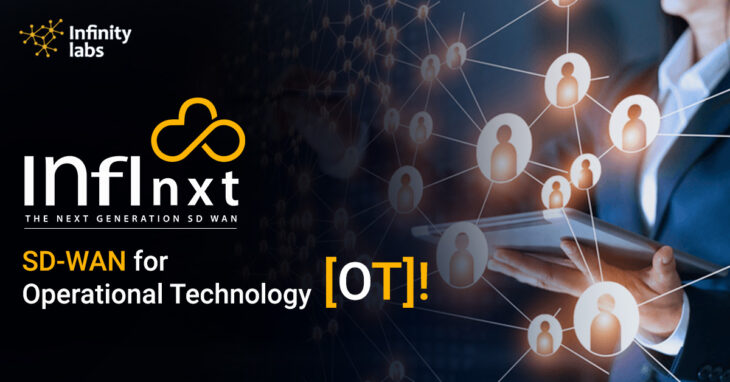 An insightful discussion on enterprise networking technologies is incomplete without the highly sought-after SD-WAN (software-defined wide-area networking). Its benefits to enterprises' information technology (IT) as a better WAN for connecting branch locations have often been acknowledged at length.
Modern businesses are also fast-realizing the advantages of operational technology (OT) networks, distributed operational environments, or IT in non-carpeted areas.
Operational technology's continuous digitization reiterates the necessity of maintaining reliable connections to the internet and cloud. The internet-connected IT is merging with OT, and organizations now require enhanced visibility into their distributed operations, seamless remote deployment, and convenient management of solutions.
SD-WAN comes across as a preferred solution for operational technology. It replaces slow and expensive traditional WAN infrastructures, simplifies management, strengthens connectivity, and user experiences, reduces operational costs, lowers the total cost of ownership, and improves security.
Remote OT sites are utilizing SD-WAN for displacing the conventional WAN, and OT-IT convergence is altering the manner in which enterprises do business.
Let's briefly explain Operational Technology (OT), its components, and how it varies from Information Technology (IT). We'll reflect upon the OT-IT convergence and understand the multiple value-adds OT Environments can extract by adopting SD-WAN.
Operational Technology (OT) / Components
Hardware, software, computing/communication systems, or technical components for detecting/causing changes through direct monitoring and controlling of industrial equipment, assets, processes, and events.
Used in asset-intensive sectors and industries ranging from manufacturing, oil/gas, refining, electrical generation/distribution, nuclear plants, aviation, maritime, to rail and utilities.
Industrial control systems (ICS) are the primary components of OT. They include various devices, systems, controls, and networks for managing industrial processes.
Supervisory control and data acquisition (SCADA) and Distributed control systems (DCS) are the two common ICS.
Some examples of OT: Programmable logic controllers (PLCs), Computer numerical control (CNC), Scientific equipment, and Building management/automation systems (BMS/BAS).
How it Differs from Information Technology (IT)
IT concerns enterprise systems that store, process, and deliver information. It controls data and pays attention to securing data and systems' availability, integrity, and confidentiality.
OT is more about control/safety systems and industrial process assets. It manages, monitors, and controls industrial operations by focusing on physical devices and processes they use.
OT & IT Convergence
Interactions between OT and IT systems and connections with each other's network components enable digital innovations with new capabilities.
OT-IT integration helps identify problems, improve supply chain, operations, and product development, and increase efficiencies.
The growing intersection exposes the OT network/connected devices to the threat landscape and opens up critical security risks.
Contemporary solutions are needed for addressing the transformed nature of OT.
Why Choose SD-WAN for OT Environments?
1] Remote Location Benefits, Improved User Experiences & Simplified Operations
SD-WAN, unlike MPLS, doesn't need to backhaul to a data center.
Remote offices can easily connect to the internet, translating into superior performance, diminished latency, and advanced performing connectivity.
Products or applications such as MS Office 365 and LMS videos can be accessed through the web. It frees up bandwidth on the MPLS circuit for ICS/SCADA traffic.
Enterprises can use routing policies to utilize numerous transport services, from MPLS, and VPN, to LTE, and satellites.
An abundance of options means no compulsion for the OT group to reconfigure devices for adapting to the new technology.
SD-WAN leverages automation, simplifies connectivity, and offers centralized control via a scalable SD-WAN hub.
Leads to uncomplicated onboarding of new users and remote facilities. Operational technology teams can add SD-WAN at their own pace, employing many deployment model combinations.
2] ICS/SCADA Systems Innovations & Robust Cybersecurity
Innovations in industrial automation/control systems (ICS and SCADA) have allowed businesses to operate/maintain geo-diverse process control networks (PCN) and bring down the cost of operations, especially in communications.
ICS and SCADA systems are vulnerable to malicious OT-specific targeted attacks.
90% of organizations experienced a minimum of one system intrusion last year, and over 60% had three or more.
These attacks cause OT outages/disruptions and adversely impact productivity and safety.
Approximately 8 out of 10 organizations have only partial centralized visibility of OT environments.
In the absence of complete visibility, all parts of the infrastructure cannot be protected.
SD-WAN provides holistic visibility and precise control over plant processes, solidifying your company's overall cyber security posture.
3] Cost-cuttings
Traditional WAN primarily depends on expensive MPLS or satellite connections.
SD-WAN applies commodity internet connections (LTE, DSL, cable) and replaces MPLS/satellite links for extensive savings.
It connects remote locations for corporate enterprises and effectively manages costs, an essential factor for most OT organizations.
SD-WAN's global market is set to expand significantly from $1.4 billion last year to $43 billion by 2030.
Enterprises of all shapes and forms look towards SD-WAN for streamlined management of connection types across WANs, improved application performance, and end-user experiences.
While connectivity remains one of the more relevant drivers for OT, the security aspect is indispensable. Organizations should implement security-driven networking approaches to reduce complexities, deliver secure connectivity, and cover rugged options best-fitted for remote and harsh environments.
SD-WAN's integrated security, centralized visibility, and remote management capabilities are ideal for dealing with OT challenges. Be it the ease of installation, merging several communication technologies, or directing traffic down a preferred path, it brings a practicable value to both IT and OT environments.
Infinxt Secure SD-WAN is widely acknowledged as the go-to solution for ensuring business agility, inherent economics, and optimized cloud architecture. It brings incomparable first-in-industry features, enterprise-class security through an inbuilt next-generation firewall (NGFW) powered by Palo Alto Networks, improved application performance, user experiences, business productivity, and reduced costs.
Learn more about InfiNxt – The Next Generation SD-WAN.
Sources: Tech Observer, DATAQUEST, PS Market Research, Security Intelligence, Gartner, Palo Alto, I-SCOOP, Field Engineer, NETWORK Computing, Globe Newswire, Industry Today, Bright TALK, IDC, NCN News Network, Security Brief, Security Round Table, 2020 State of Operational Technology and Cybersecurity Report, Infinxt.co.in, Wikipedia, YouTube, and other information channels.