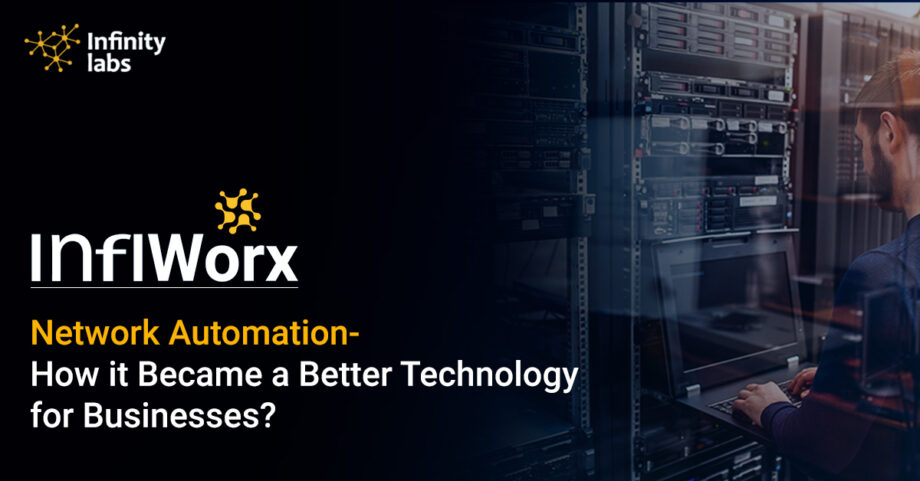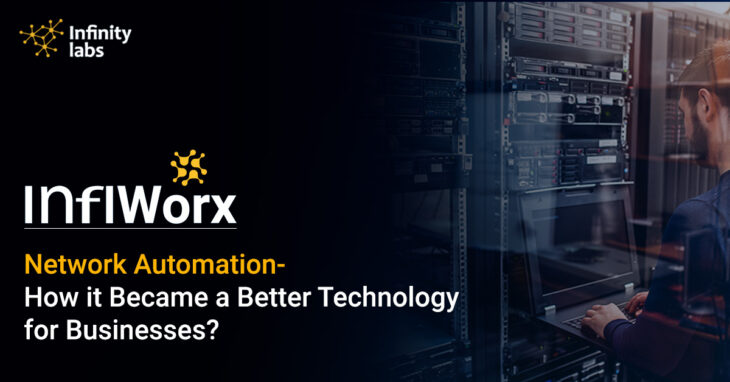 These days, changing business requirements and use of latest technology is the need of the hour. Enterprises that want to have productivity and efficiency look for a technology that can improve their network. This is why most enterprises prefer switching to network automation that helps in the removal of manual tasks and ensures better & improved performance. Automation has become a better technology for businesses as it lets them connect with their remote sites and branches with ease.
Confused about how automation became a better technology for businesses? If yes, then let's dive into this blog to get the answer. This will explain the importance and benefits of network automation for businesses in today's world:
Benefits in terms of enhanced security
For network admins and enterprises, security is a major concern that one needs to focus on. Security issue increases when there are numerous devices in the networks. In addition to this, a huge number of firewalls and firmware that are deployed in the network make the entire network handling tough. Even experienced network engineers sometimes face challenges in tackling network issues and security concerns.
Also, as the network is accessed at different locations at different devices, this makes often changes in the network. This surely increases the work of IT teams as they'll have to check whether the changes are precisely configured and authorized or not.
In such a situation where the security of the network is in the need, it is better to implement automation. Network automation solution helps in vulnerability detection which ultimately reduces security risks.
Because of this, the IT team can work effectively to improve network security. With automation, they'll get informed about the affected devices and risks that might happen in the future. Also, the activity tracking feature makes it easy to look after the changes that have been made in the network. Because of this, there will be reinforcement in the network security and prevention of unauthorized access.
Benefits in terms of reduction of repetitive tasks
In an enterprise, there will be a need of performing several network related tasks repetitively. Tracking network changes, looking after security requirements, and configuration of a firewall need to be done repetitively. This happens especially when an enterprise is using a manual network. If this happens, the workload of the IT team will be increased.
Doing all the network works manually can be normal for many enterprises but it creates human errors. Network admins will have to give extra effort and patience to check every task. Even a small error in network management can cause devastating consequences. If there is firewall misconfiguration then this is going to impact the security of the network. This is why automation makes all the repetitive network tasks easier and quicker.
In large networks that have numerous devices, it is not possible to get error-free manual configurations. So, enterprises can make use of the best alternative that will automate the network and reduce human errors and repetitive manual tasks.
Automated networks let the network engineers enable automated processes for various predefined conditions. By reducing the errors of the network, automation will bring network performance and agility.
Benefits in terms of proper tracking of the network
If the network changes have not been tracked precisely then this is going to cause several consequences. In addition to this, there might be chances of network failure or poor performance. Thus, there's a need for technology in the network that can keep tracking and monitoring the changes. For this, it is better to automate the entire network which will help in making further changes in the network.
For avoiding this hassle of network changes, the IT team needs to ensure that they have proper control over the changes. All the tracking of changes will be possible by deploying a network automation solution. Let's see how automation will be useful in making changes to the network:
IT automation keeps monitoring the network for changes continuously to alert the IT team on the detection of any issue.
Because of automation, the IT team of the enterprise can also automate changes by making use of network automation tools.
The automation tools can track and create a log of all the changes in a network of multiple devices. With this, there will be no need for manual tracking of the network.
Benefits in terms of better network performance
Right from network errors to failure, there's a long list of issues that can affect performance. One of the benefits that every enterprise is getting is an improvement in the performance of the network. If a network is performing well, it ultimately makes the enterprise efficient and productive.
Network automation comes with several monitoring tools which are not only good for device connectivity but also alert the IT team for any errors. Whenever there will be performance related issues or network failure, the network engineer will get notified about it. When talking about the usefulness of automation, we cannot forget about the changes that it can track. In any way, automation is only going to improve the overall performance of the network.
In addition to this, automation software takes care of the network outages that can cause downtime and more operational costs. By implementing automation, it becomes easy to carry out all the tests at better speed and accuracy.
To sum up
From the above, it is clear that every enterprise requires automation in the network to ensure better & improved productivity and efficiency. Today, network automation is considered a newer technology that has become a crucial one. IT automation is suitable technology for tracking & managing changes in the network and reducing cyber risks to a great extent. In addition to this, automation of the networks will also ensure that your enterprise's network can easily adapt to changing requirements.