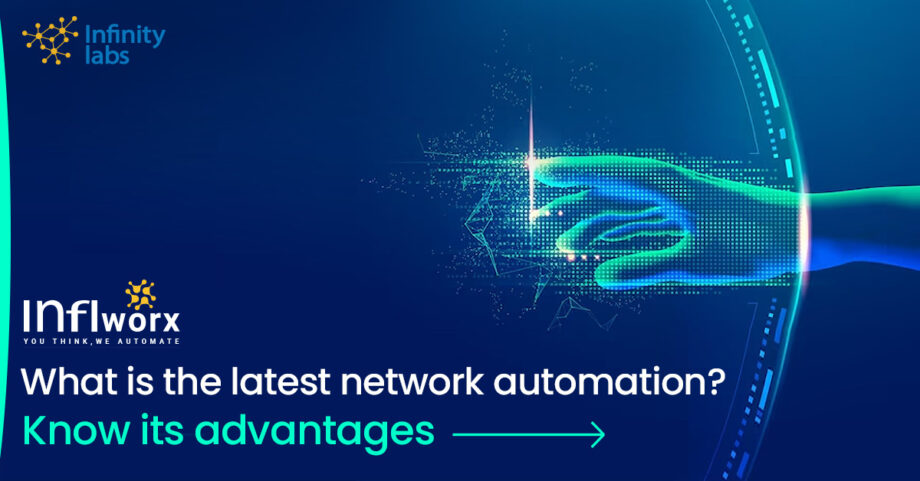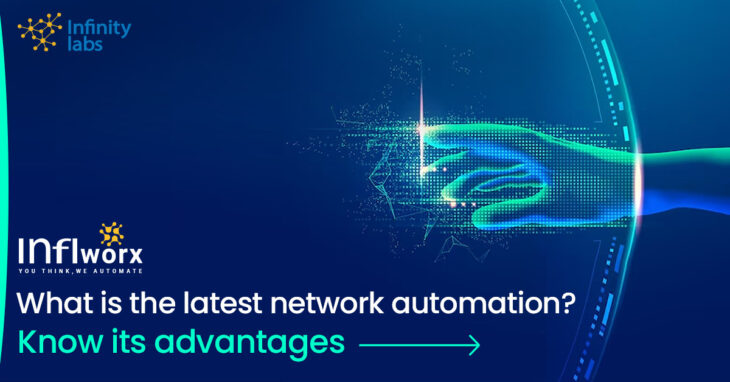 Network automation is one of the important and feature-packed technologies that uses software to automate various functions. If you want to automate network management, IT automation is of great importance. With automation, a business can witness benefits like the removal of manual force, better performance, and stern security. Automation helps a business in improving their IT infrastructure. Are you still confused about what this latest automation solution is in networking? If yes then let's dive into this blog to learn everything about IT automation:
Understanding the automation in networking
A network is crucial for businesses if it has multiple stores, locations, and branches. Businesses with different remote branches need to establish communication between them. So, networking is the best option that an organization can opt for. If you're still using the legacy network, this will impact the business's overall efficiency. This is why, there's a need for the implementation of automation in the network that can manage all the tasks well. So, an automated network brings a lot of advantages for the organization in terms of performance, security, and regular tracking.
Technically, network automation is mainly a method in which software is used for various operations. This software performs various automatic operations such as management, configuration, tracking provisioning and testing of the network devices. The main application of automated network is improvement in network performance, reducing human errors and lowering the bandwidth cost.
Automation brings a lot of tools that support numerous operations such as network monitoring, network mapping, and configuration. Network automation tools are one of the reasons why most businesses showing a shift from traditional networks to automation.
Advantages of Network Automation
Traditional networks are surely of great importance for networking but there are certain areas where they lack. The inefficiency of legacy networks made IT and non-IT organizations shift towards automation. With automation, a business can get a lot of benefits that are illustrated below:
No more repetitive networking tasks
Configuration of the security programs and monitoring of the network requires automation as these are performed regularly. However, these functions are still performed manually by network and IT teams. However, if there are any minor issues, this will impact the security and other functions of the network devices. In such a situation, the network engineers will have to do repetitive manual tasks of configuration.
in large networks, it is obvious to witness some errors in manual automation. But, the effective alternative to the manual networks is to automate the configuration process.
With automation, you'll get the right network automation tools.
In addition to this, the company's network engineers and IT team can also reduce the time that they have spent on doing repetitive tasks.
Automation ensures that the organization's network can adapt to technological upgrades with ease.
Controls the network configuration process
Confused about how automation in networking can control the configurations? With the deployment of network automation software, the organization will be able to control the entire configuration process. It is also useful for maintaining an inventory so that the network administrators can check the status of the network devices.
In addition to this, automation also helps in enabling a centralized check of network configurations. As a result of which the network admins can have a detailed view of the entire network. Also, automation offers a centralized approach that is suitable for complex IT architectures.
Apart from this, it is also possible to carry out remote upgrades in the networking devices with ease. For IT infrastructures and data centres, organizations must ensure that the configurations are made precisely. If you want remote management capabilities, the only option is IT automation.
Boost network security and reliability
One thing that all businesses will have to agree on is the strict security of their data. So, security is a major issue for network admins of all organizations. Be it an IT company or a non-IT company, they'll have to look for implementing security tools in case of manual networking.
A business implements a lot of network devices, and firewalls that are sometimes tough to manage. Also, individuals from remote locations accessing the network and making changes to the network will enhance the security problems.
Automation helps businesses with its vulnerability detection to secure the data.
Apart from this, there will be a feature of user activity tracking capability that lets the network admins monitor access to their networks.
Automated networks are also useful for enabling access rights to new users. As a result of this, there will be enhanced security and prevention of unauthorized access by individuals.
FAQs
How does network automation work?
Network automation works by implementing a software-based controller that enhances the network's performance and improves security. By implementing automation, organizations can ensure regular network tracking and can make changes accordingly. In case of any query, consider contacting Infinity Labs.
How beneficial the latest network automation is?
Network automation has multiple built-in features that improve the security of the network devices. In addition to this, there will be no more risks of manual errors or repetitive work by the network engineers.
To sum up
Automation is one of the latest technologies that can save a lot of time for the network admins. Because of its features, network automation can speed up different processes including configuration, tracking, making network changes, deployment, freeing up human work, and so on. These are reasons that make organizations make a shift to modern networking solutions that involve automation.