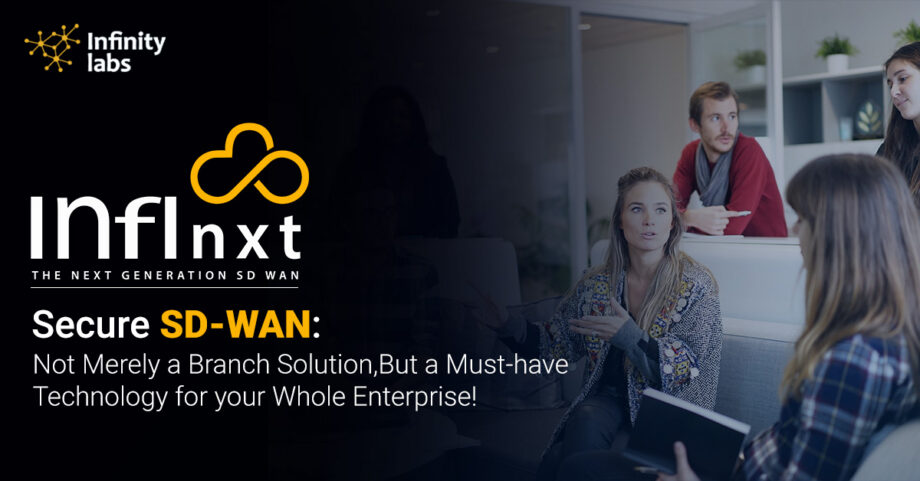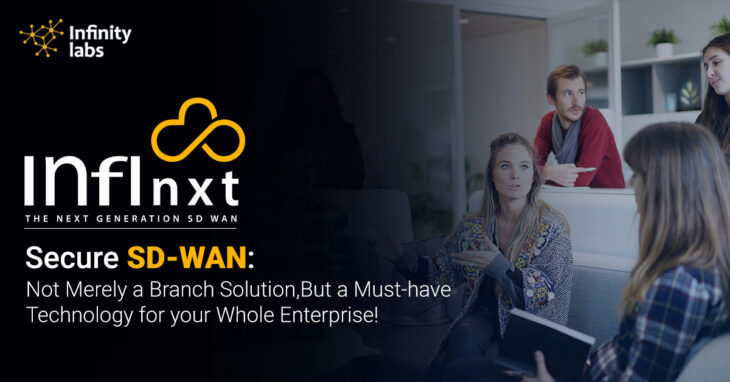 Secure SD-WAN deservingly remains one of the more in-focus technologies when it comes to an increasingly digitized world, dynamic businesses, their ever-evolving requirements, resulting disruptions, and digital transformation goals.
The sustained and growing interest in a software-defined approach for managing the WAN seems justifiable.
SD-WAN brings speedier deployment, fewer complexities, and agility.
Better network-application performance and cloud usage.
Robust network security.
Substantial cost savings and double-digit ROIs within months.
Fast, flexible, and scalable connectivity between network environments – that's what makes SD-WAN the preferred choice for numerous enterprises across industries. However, can connectivity be the only factor to consider?
Common Challenges?
Proper functioning of business-critical applications, especially for organizations that have scaled out SSL/IPSec VPN connections between the core network and their remote workers.
Managing connections between environments to prioritize vital local networks and cloud apps.
Isn't the SD-WAN designed precisely for looking after these concerns? Yes, the Appropriate or the Right One Is!
Inadequacies of a Less-than-Appropriate SD-WAN
Designed for particular environments and restricted number of users.
Supports limited use cases.
Inhibits the adaptability to changing business demands.
Creates new security issues.
An overlay security solution is unable to adapt to dynamic connectivity environments, specifically those spanning multiple environments.
The Solution?
A Correctly-Deployed More Relevant Secure SD-WAN, the Indispensable Enterprise Technology, not Confined to the Branch
Capable of high flexibility and rapidly scaling from home users/branch offices to high-performance data centers or distributed cloud environments.
Ensuring business continuity for extended and continuously expanding remote workforce while accommodating measured infrastructure resources and limited technical staff.
Centralized management and zero-touch deployments lead to quicker within-minutes configuration rollouts at scale.
Enabling optimum performance of video/audio conferencing, SaaS, and other collaboration applications even for remote users or large groups.
Supporting data-center-to-cloud, campus-to-cloud, and work-from-home use cases.
Connecting clouds for best-achievable user experiences.
Protecting key applications and assets.
An SD-WAN device with a full stack of embedded security.
Assisting branch offices, data centers, and home users with common security policies.
Providing reliable protection across the complete distributed environment.
Available in a variety of form factors and virtual versions for addressing large data centers, branch offices, small home offices, remote sites' needs, and cloud deployments.
Possible SD-WAN Use Cases
Home Offices:
On-demand remote access.
Dynamically scalable performance, irrespective of the local network availability.
Consistent connectivity and carrying out business-critical activities through SD-WAN desktop appliance with built-in LTE.
Branch:
Advanced routing and cloud on-ramp for supporting intricate branch deployments.
Reducing dependence on point products ill-equipped for managing traffic congestion across public networks.
Integrated security for protecting direct connections to cloud and internet applications/services.
Data Center:
Traditional SD-WAN for accessing pivotal data center applications/resources.
A high-performance solution for steady and secure connectivity in environments with data centers sharing information with the cloud or applications/workflows spanning different data centers.
Distributed Cloud:
Interconnecting cloud environments, translating into enhanced user experiences.
Combining an IPSec VPN with native application steering and fully-programmable APIs.
Building efficient cloud integration frameworks for allowing quick access to critical applications/resources.
Sufficient attention must be diverted to SD-WAN's more influential roles within your enterprise.
It can play a decisive part in quick-secure new networking environments' rollouts and connecting users/resources to data or applications. Single remote workers, branch offices, high-performance data centers, and distributed cloud environments can be securely connected to the distributed network, shortening deployment times.
Simultaneously, as deployments spread, we cannot downplay the necessity of advanced management-orchestration tools and an integrated SD-WAN orchestrator for improving performance and scalability.
InfiNxt Secure SD-WAN is admired worldwide as the go-to solution for business agility, inherent economics, and optimized cloud architecture. It carries incomparable features ranging from Zero Touch Provisioning, Streaming Telemetry, enterprise-class security through an inbuilt next-generation firewall (NGFW) powered by Palo Alto Networks, Role-based management, and improved application performance, user experiences, to business productivity, and reduced costs.
Learn more about InfiNxt – The Next Generation SD-WAN.
Sources: Computer Weekly, SECURITY WEEK, Infovista.com, NETWORK WORLD, Security Brief, Tech Observer, Oracle, Cisco, Juniper.net, Network Computing, Infinxt.co.in, Infinitylabs.in, Wikipedia, YouTube, and other information channels.
………………………………………………………………………………… The End……………………………………………………………………………………………..