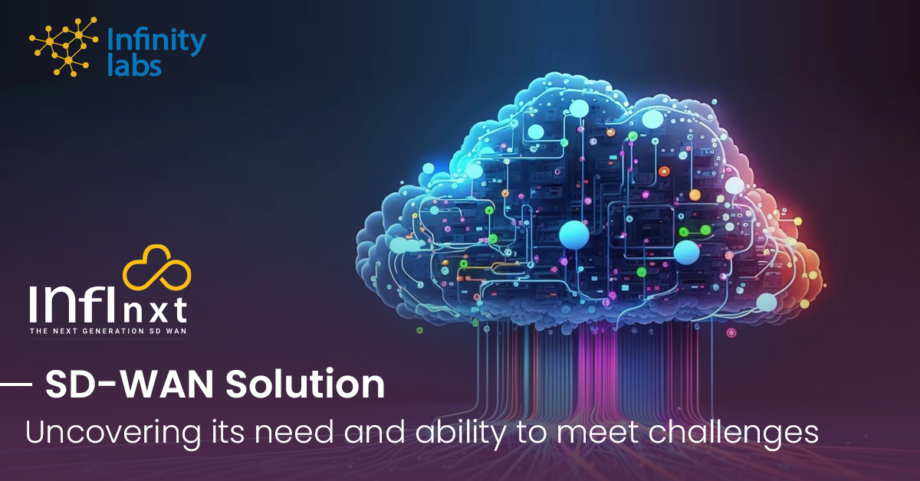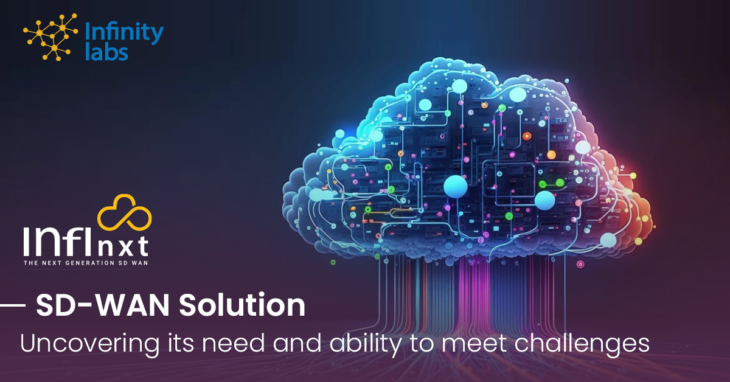 As digital transformation is growing, most businesses are inclining towards SD-WAN. Traditional WAN technology has adverse effects on security as well as IT costs of businesses in the current dynamic business landscape. The implementation of SD-WAN in place of legacy WAN is useful in multiple ways. Let's have a look at this blog to uncover the need for these WAN solutions and how it tackles the network challenges:
Need of SD-WAN architecture in IT set up:
Lowers WAN expenses to a great extent
Without a doubt, SD-WAN is used in many IR set up of different enterprises to lower bandwidth expenses. However, few businesses still continue to use MPLS which is not crucial in terms of cost, security, and speed. The cost of setting up an MPLS link will also be high because it requires a lot of effort and takes several days for provisioning. The technical feasibility of getting last mile connectivity to remote sites are also challenging and at times impractical. Traditional WAN can cost you a lot, especially in manpower and resources.
Businesses can make use of an economical internet connection with SD-WAN. So, this technology aids in lowering bandwidth expenditures of enterprises to a great extent.
Any organization's network that uses MPLS has to pay a high price. This is true for those with numerous locations, remote sites, and offices. In situations where businesses have numerous branches and locations, SD-WAN ideally should be implemented.
2. Solutions to network problems
Network issues such as downtime, security, downtime, outage, and connection quality need an immediate solution. If any time a network is impacted by complexity, the businesses will suffer. Also, network issues cause the entire productivity to a standstill because there will be no network connectivity between devices and remote locations.
In such cases, SD-WAN technology is considered a great solution for all the network-related complexities. This latest technology's primary purpose is to automatically route network traffic using the best connections. Thus, performance issues due to non-performing WAN links could be addressed to a greater extend. In addition to this, the underlay data transfer will also be managed by SD-WAN as it helps in dealing with packet loss.
3. Manages security issues
Whatever the company's size or type is, data security will always be a top priority. Cyber risks are becoming common as the world adopts remote facilities. One thing to remember is that a standard WAN cannot provide complete data protection. This is why SD-WAN solutions are implemented in the most important networks. Apart from this, SD-WAN has multiple security features that allow only genuine and authorized users to access the network and data.
Network Challenges That SD-WAN Fixes
Lack of control of the network
The lack of control of an organization's network is one of its most common problems. Your business will gain visibility into and control over the network using SD-WAN. It also helps in allowing businesses to improve network performance and efficiency.
Challenges like having no control of the network will also impact overall business productivity. The businesses will also be able to regulate traffic by routing it over the optimum network based on the data. All thanks to SD-WAN aided in solving this network control issue. The feature of SD-WAN's provision of application-level visibility is a great way of meeting all the organizational IT needs.
Problematic network connection
Employee productivity and organizational efficiency will suffer if the business's network experiences poor connectivity problems. The company can connect remote workers, database, applications, and their devices with cloud apps via an SD-WAN solution network. If there's a unstable network connection, there won't be any desirable connectivity between remote branches. This ultimately stops the entire work of the business.
Along with a dependable network, better application performance is another benefit of SD-WAN. This latest WAN technology guarantees optimal performance of all the applications and devices that are present on the network through categorization and prioritization.
Network downtime is another issue that SD-WAN addresses. Any business that suffers from network outages will get benefitted as this technology helps in solving the problems of networks. Many industries are there that rely on network connectivity for its functionality. Any sort of network issue can lead to downtime to impact the overall productivity of the business. Even a single hour of downtime can cost a lot to businesses.
When a system fails due to networking, it prevents users from accessing all or a portion of that network. Thus, there's a need for SD-WAN technology that can manage the overall functioning of networks. This is one of the reasons why most businesses prefer implementing SD-WAN.
FAQs
What are the two main benefits of deploying SD-WAN?
With SD-WAN companies will be able to meet security concerns and solves network challenges. Be it a network outage or failure, all these issues will get rectified with SD-WAN. In case of any query, you must consider connecting with Infinity Labs.
Can SD-WAN help any industry for managing network issues?
Yes, SD-WAN is useful for all sorts of businesses from different sectors. From healthcare to manufacturing, it can be used for any business to improve the network's performance.
To sum up
With SD-WAN, businesses have become more productive and efficient as they can solve network issues instantly. Along with this, it also increases the overall WAN performance. Many network challenges create a problem for businesses that can be resolved with SD-WAN. So, this WAN architecture is surely a useful technology for an improved network and enhanced security.