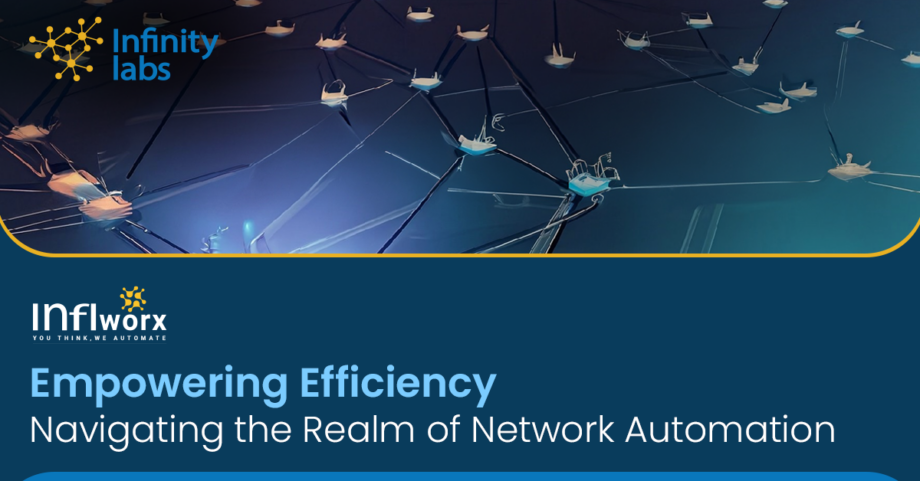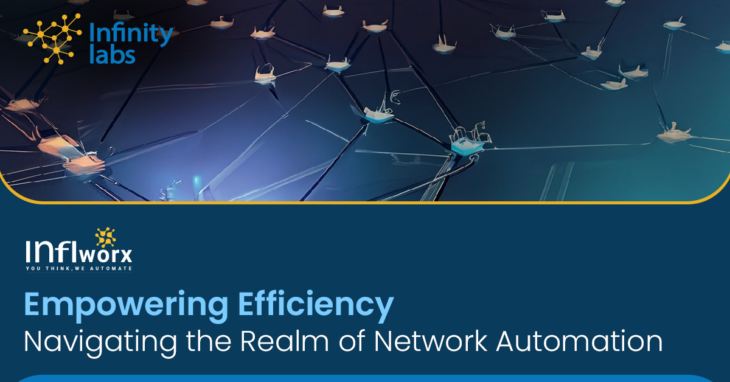 In today's ever-evolving digital landscape, where seamless connectivity drives both businesses, the complete focus is on network automation. The era of manual configuration adjustments and complicated troubleshooting is fading. Instead, automation emerges as an important remedy to streamline operations, increase efficiency, and ensure responsive network infrastructure. Today, most of industries have switched to automation from legacy networks to ensure efficiency and boost business operations. Let's explore how this automation in the network is useful for IT set-ups and businesses:
Streamlining Routine Tasks for Unparalleled Efficiency
Network automation solution encompasses the use of software and tools to mechanize repetitive and time-consuming duties. All sorts of network management work can be carried out with perfection using these tools and software. From configuring network devices to enforcing security protocols, automation simplifies the entire networking process. By removing manual intervention, businesses can considerably diminish the prospects of errors. It also helps in channeling the resources into more strategic avenues.
Advantages of Network Automation
Accelerated Configuration
IT automation offers a range of benefits, and one of the key advantages is its ability to speed up configuration processes. Through automation, the time-consuming task of setting up network devices becomes easier and more efficient. This ultimately results in quicker deployment of new services across the network.
Traditionally, configuring network devices required manual input for each device. But, this sort of work was prone to errors and took a lot of time. However, automation tools allow network engineers to create configurations using software and implement them on multiple devices at once. This not only saves time but also reduces the chances of mistakes that could cause network problems.
Acceleration in configuration due to automation makes the network more adaptable to changing needs. Also, automated configurations ensure that all devices follow the same way of functioning, reducing security risks and operational issues. Configurational acceleration also transforms how networks will work or be managed. It allows organizations to swiftly implement services, and maintain consistency, in a competitive environment.
Automation also significantly improves the consistent enforcement of security policies across the network. This ultimately helps in lowering the potential risks that are caused by human mistakes.
When humans configure and manage network security, there can be inconsistencies or overlooked areas. Because of this, there will be an issue of hacking and data theft. Fortunately, there's automation that can address this by applying security protocols across all network devices.
This is a uniform approach that is also helpful in removing the variations that manual setup can introduce. As a result, this latest technology is good for reducing the chances of security vulnerabilities.
Furthermore, automation allows easy deployment of security updates. Regular and timely updates are crucial when it comes to keeping the network resilient and secure. This approach lessens the need for manual involvement and reduces the chances of errors by human actions. In the end, there will be improved security through automation that not only protects sensitive data but also maintains smooth operations of the business.
Proactive Problem Resolution
One of the standout benefits of a network automation platform is its capacity to proactively resolve issues. This means that automation helps in the constant monitoring of the network in real time. It swiftly finds out any irregularities or deviations from the network.
In traditional network setups, detecting and resolving issues often require human intervention. But, this could lead to delays and the possibility of oversight. However, automation is one of the best solutions that eliminates this problem by employing advanced algorithms. By automating the network, it becomes easy to make early detection of errors. It again enables quick action to be taken, preventing potential networking issues.
The advantage of automation is not just in faster response times, but also the prevention of downtime that could impact business operations. This proactive problem resolution works with the modern demands of fast-paced digital requirements. Because of this benefit, the organizations can maintain seamless operations, and meet user expectations.
Automation in Different sectors
Financial Realm
Banks can make use of network automation to ensure secure and uninterrupted online banking services. This process expedites transaction processing, helps fraud detection, and facilitates compliance management.
Telecommunications
The telecom sector automates network provisioning and customer service. This quickly results in swift response times to meet customer inquiries and seamless service activation.
Healthcare
Automation makes the entire healthcare process secure and quick. Also, an automated network helps in accessing the patient's file quickly when in need.
Cloud Infrastructure
Cloud service providers employ automation to manage and scale their extensive networks, optimizing resource allocation and perpetuating service dependability.
FAQs
Why does network automation matter?
Network automation is useful for all sorts of sectors for boosting networking. It also makes things faster and more reliable. It helps in preventing manual mistakes which makes the network work better by doing things like setup and fixing without human intervention.
What good things does network automation do?
Network automation ensures security and makes setting up and keeping networks easier. It also helps find and solve network challenges and issues quickly. This ultimately makes networks strong and dependable.
Conclusion
In a world of digital transformations, network automation is evolving as an effective and efficient tool for network management. By automating routine tasks, businesses can unlock security, and improve performance and scalability. Network automation is a compelling requisite for maintaining a competitive edge in the market.