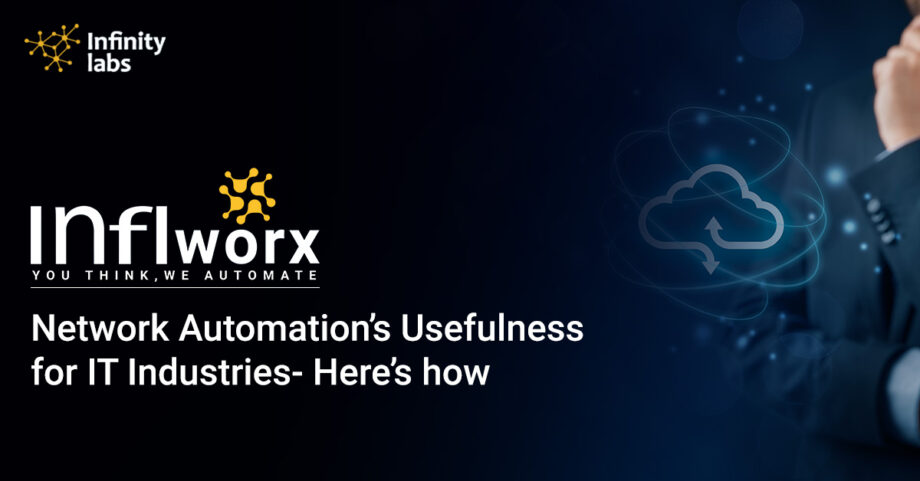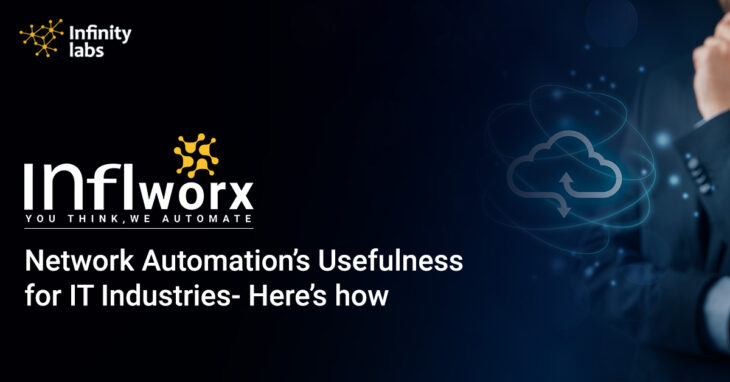 In the past few years, the world is witnessing huge advancements in technology. Because of this, there are usages of multiple additional devices and applications within a network. Owing to rapid technological changes, Telecom/IT businesses can see multiple complexities and challenges. Thus, it has become a bit difficult to function smoothly without automating the processes. Network automation works effectively by automating multiple tasks to ensure efficiency and productivity. Be its network configuration, management, and deployment, you'll require automation in your enterprise.
Today, automation has become one of the crucial technologies for Telecom/IT industries. Know here, why you must also implement it in your enterprise:
Reducing manual processes
In networking, if the manual processes are there, this can be lengthy, time-consuming, and cumbersome. Also, one thing to keep in mind is that these manual processes are prone to human errors which ultimately result in network failure. This is a vital reason why switching from manual networks to automation is necessary.
Chances of human errors are still high in manual networks even if there's a skilled team of network professionals. When the networking process is manual, the networking team will have to handle a lot of repetitive tasks.
So, enterprises are switching to automation instead of carrying out all the deployment and management of tasks manually. Automating the entire enterprise network will help in elimination of the manual work that also reduces human risks. Apart from automating the tasks, it will also help prevent the network from outage or breaking down.
Enhancing the network's reliability and resilience
The use of manual networks is from ages but there are certain points where these networks have certain drawbacks. When it comes to ensuring resiliencein the network, most Telecom/IT companies prefer automation in the networks.
The manual network processes require the networking team to be in highly alert mode so that they can monitor the whole process. The team also needs to check if there's any need to make changes. So, in the entire process, efforts are involved whereas automation makes things easier and quicker.
With automation, all the updates and changes will be done without any hassles. Also, the networks team will be able to save a lot of time as automation helps to increase the resilience of the devices and the performance of the overall network. This is why, enterprises rely on automation to ensure reliability and resilience.
If you want your network to perform optimally and smoothly, there's a need of performing regular updates and maintenance without any failure or error. Also, network automation comes with in-built tools that allow quick monitoring of the traffic, route, and performance of the network. In case of any failure or outage, the network engineers will be notified to prevent network downtime.
Enhancing security levels
Enterprises biggest worry is maintaining security and preventing the data from theft. However, multiple access points because of remote locations and sites increase the chances of cyber threats. The ability to maintain the security of the network is somewhat weak in manual networks.
With the help of automation, organizations will be able to respond quickly to changes in their network. Also, automating the network will secure all the access points. The timely updates also help businesses to be protected from any sort of cyber-attacks and threats.
The rapid development in technology sometimes also contributes to security concerns. The tools that come with automation also help in keeping your network secure form all the possible cyber-attacks. So, it would be better to rely on a network automation platform if you don't want any security issues within your network.
FAQs
What are the main benefits of network automation for Enterprises?
As already known manual processes can lead to human error and ultimately network outages. If your company doesn't want any security or performance related issues then automation is a better option to choose. In addition to this, automating the networking processes will increase efficiency and keep the team alerted about critical tasks. If you are also looking for automation in your network then choosing Infinity Lab would be a better option.
Why you should include network automation?
Network automation reduces the amount of manual work as all the functioning will be done automatically. IT and network engineers can free up their time and resources for concentrating on other core tasks. For the removal of costly manual labor and human errors, one can easily implement automation within the network. One of the good things about automation is that it secures multiple access points to prevent cyber-attacks and expedite the various manual processes.
Is IT automation crucial for enterprises?
Yes, network automation brings a lot of benefits because it is considered crucial for enterprises. For maintaining security and increasing the overall network's performance, an enterprise requires relying on automation. Along with this, your company will be able to reduce the Network Engineers workload by automation all the manual processes. For more details about deployment of automation, one can get in touch with Infinity Labs.
To sum up
Network automation is useful for any enterprise infrastructure in boosting performance and improving security. With automation, it is possible to streamline the enterprise networking processes. Because of all these reasons, businesses have started relying on automation. As a result, companies will witness a reduction in the occurrence of errors, improving resiliency, and increase the network's performance & speed. Enterprises are now switching to automation to bring productivity and efficiency into networking.