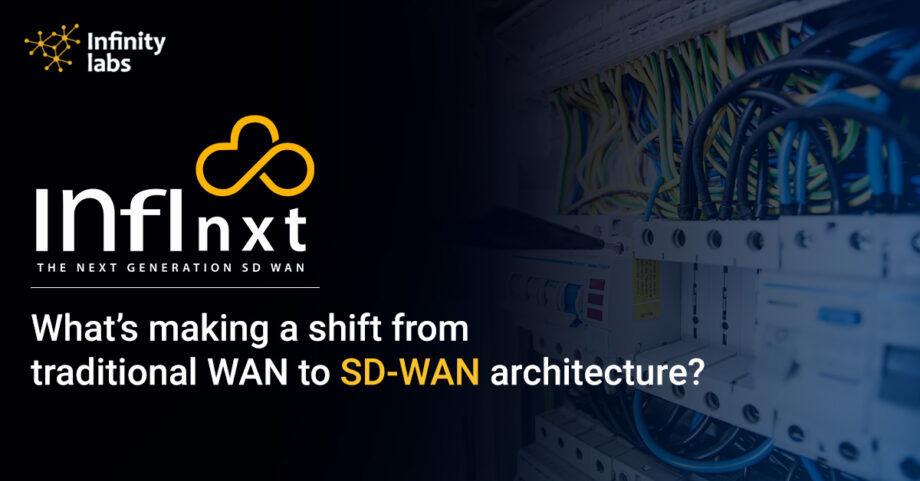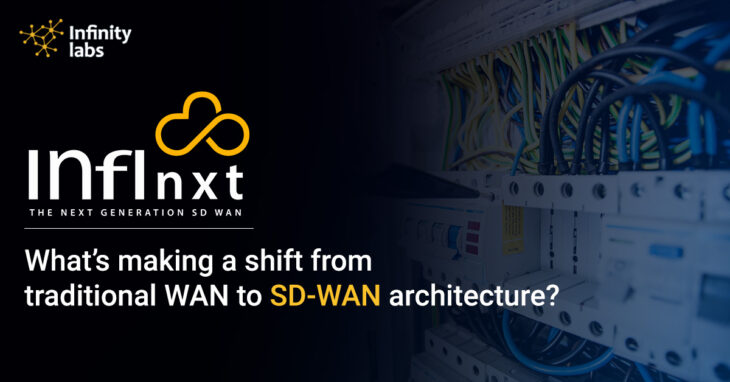 Saying this wouldn't be wrong, SD-WAN is a smart and newest alternative to traditional WANs as it provides advanced features and services. At the same time, software-designed WAN is helpful in decreasing costs while offering advanced capabilities in the future.
Organizations who are still relying on traditional WAN or have shifted to SD-WAN need to know a few facts about these two technologies. Right from functioning to costs and security to cloud services, these technologies are different from each other. Before moving to know why people are making this change to SD-WAN from traditional WAN, you need to understand these in detailed manner.
Know what is SD-WAN architecture?
Software-defined WAN is the newest alternative to manual WAN architecture which was cumbersome and challenging to maintain. If we talk about technicalities, SD-WAN is an abstract architecture and is based on software. This technology mainly helps in creating a virtualized network overlay. Today, there's a huge increase in digital transformation which results in multiple devices within the network. To overcome network challenges, organizations are migrating to SD-WAN architecture from legacy WAN architecture.
With this latest WAN technology, it becomes easy to remotely manage the work, and connect with branches. The best part of this solution is that it can span over large geographical distances to establish strong network connectivity.
Some main highlights of SD-WAN are:
This is a completely transformative technology that aims at simplifying the IT infrastructure of any organization. Be it configuration or management, SD-WAN technology works effectively by centralizing the entire network control.
The SD-WAN features multiple software controls for that are effective in strong connectivity to the management. For a secured network, businesses such as retail, healthcare, and so on are relying on SD-WAN.
These businesses that have distributed workforces sometimes face a lot of complexities in configuration, tracking, and management. If the business has multiple locations and branches then it must choose a WAN architecture that can meet all the latest requirements.
Know what is traditional WAN
Before knowing the reason for migration from legacy to SD-WAN, let's understand what this legacy WAN technology is? The traditional network works completely with hardware network devices that use MPLS for network traffic flow. However, this type of WAN is not useful for meeting the latest networking applications and requirements.
Legacy WAN architecture utilizes multiple hardware devices to route IP services. But, this can create network issues such as sluggish application performance, network congestion, and so on. For overall maintenance, there will be a need of manual operations that can take care of all the functioning. Be it maintenance or monitoring, the IT teams of the organization will have to put in extra efforts because of multiple layers of hardware installation.
Not just this, traditional WAN also creates a lot of issues while scaling the network. In legacy WAN, there's a need for advanced planning along with network infrastructure.
Some major highlights of traditional networks:
Traditional WAN is helpful in prioritizing the data including voice and video. However, security is the main concern when it comes to using the traditional WAN for connectivity establishment. This is one of the reasons why most of businesses are switching their WAN requirements.
One thing to consider is that legacy WANs rely on MPLS but this can be expensive and cause some network glitches.
No doubt, traditional WAN  could be useful for an IT setup in many ways, however, there are certain limitations also.
What's the main difference between legacy WAN and SD-WAN?
The efficiency of traditional WAN in meeting the networking connection to the cloud has led businesses to migrate to SD-WAN solutions. The areas in which traditional WAN has failed have been covered by SD-WAN. Let's find out more about the reasons:
Network operational costs
If we're talking about SD-WAN technology then you'll get the benefit of a reduction in operational costs. By implementing this latest technology, businesses will be able to eliminate the need for MPLS circuits which are expensive. Moreover, the operational cost will be higher in the case of legacy WAN as it completely depends on MPLS. For the elimination of additional MPLS costs, it's always a better alternative to choose SD-WAN.
2. Cloud based services
One of the best things about SD-WAN is that it supports cloud-based services which is not available with traditional WAN. If a business is using traditional architecture, there will be an issue of re-routing traffic and filtering. To avoid such issues, organizations are shifting to the SD-WAN which is working effectively on cloud services.
3. Network security concerns
When you use traditional WAN, there are chances of occurrence of cyber threats and security concerns. But, SD-WAN solutions have various in-built features that can detect cyber risks virus detection, and encrypted network traffic. As a result of this, there will; be data security in SD-WAN deployment. After understanding these benefits, organizations are connecting with SD-WAN vendors in India to make the  switch over to SD-WAN.
To sum up
As technology is meant to evolve and bring major positive changes, SD-WAN is considered the best alternative for IT setup. Since, traditional WAN lacks in various features, most of the businesses are making a shift to the SD-WAN. SD-WAN's benefits  drive network professionals towards SD-WAN from legacy  network.