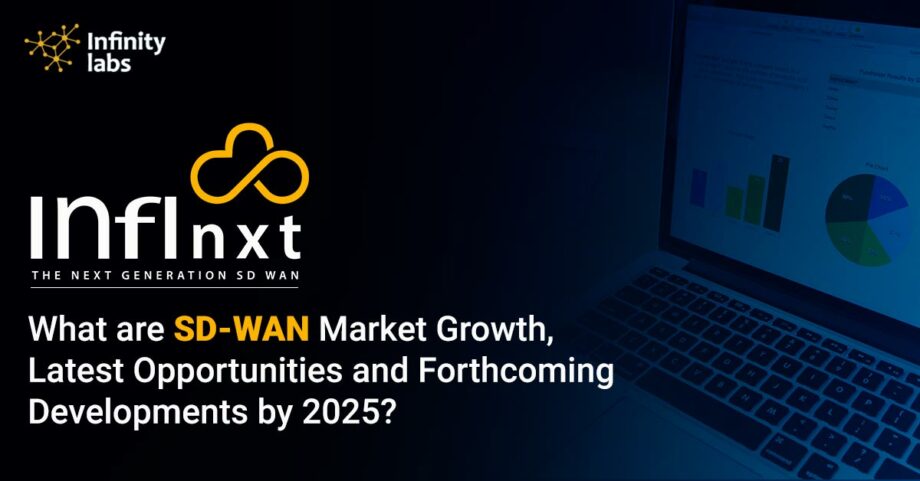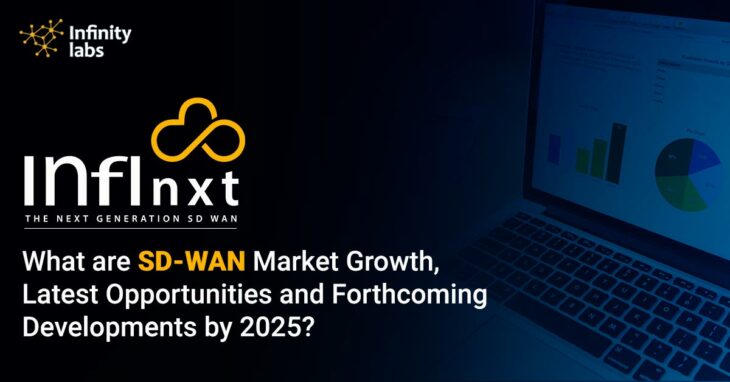 No matter what the size of the enterprise is, SD WAN has been used as a key component of modern connectivity everywhere. This technology enables the direct end-user to utilize any form of connectivity to access their corporate data hosted anywhere with high performance, speed, and security. There's no doubt that the introduction of the SD WAN Network has completely revolutionized the way of establishing connectivity.
With the ever changing demands and trends of technology, enterprises have started implementing SD WAN in their businesses. Today, the market size of SD WAN has increased tremendously. In 2021, the market size was USD 1972.43 million this number is expected to increase by 2025. According to the reports, the size will expect to reach USD 8835.7 million by 2027.
However, there have been many queries related to the market growth, future predictions, forthcoming development, and the latest opportunities of SD WAN technology. Let's explore more to know what the future holds for SD WAN technology.
A lot has been mentioned in the Global SD-WAN Market report 2022 that illustrates the opportunities and latest developments of this technology.  The reports highlighted growth prospects and industry revenue. Through this report, one can also get to know about the enterprise requirements of the technology, challenges of the future, and business statistics.
The Future of SD-WAN
Secure SD-WAN is moving towards multi-cloud deployments which is a key destination as this technology offers multiple key benefits of reliability, security and performance. This is because most of the businesses are adopting  remote workplace model which fuels the demand of SD-WAN solution. For enterprises, this technology is working effortlessly for changing the game of networking and connectivity. Those businesses that require a strong, reliable, and secure software-driven connection  opts for  SD-WAN.
Market dynamics of SD WAN Technology
Enterprise mobility is something that every organization is accepting and implementing. This is because of the network automation capability of the solution to effortlessly and cost-effectively configure all the gateway devices. Network related issues of an enterprise can be effectively addressed through SDWAN as the solution provides the necessary in-depth visibility of their WAN network. Therefore, it is expected that the requirement and demand for this technology going to  increase in the coming years.
Market analysis about SD WAN
By 2027, the global SD-WAN market size is expected to reach USD 5220.9 million from USD 995.2 million. This report also makes an incredible attempt to unveil key opportunities that are available in the global SD-WAN market. This helps businesses and enterprises in achieving a strong market position. Overall, the report proves that SD WAN is an effective tool that businesses can use to gain a competitive edge over their competitors and ensure strong connectivity. This makes enterprises choose the best and most reliable SD WAN Companies that can offer the best services.
Factors Influencing the Software-Defined Wide Area Network market growth
There can be seen a huge demand in the need of enterprise mobility which is a result of the application of numerous devices such as computers, mobiles, POS, IOT and so on for accessing corporate networks. Therefore, challenges of managing and configuring all the devices while following all the industrial norms increases multifold which cannot be managed manually or through traditional tools and technologies.
Enterprises that require seamless connectivity to manage business operations while maintaining efficient management always go for implementing an SD-WAN architecture.
The software-defined wide area network (SD-WAN) market size is estimated to be expanded with the rise in network traffic and consumer preference. This is for those who require high-quality streams for content consumption within the businesses.
Any company's main focus is always on reducing operational expenses and the penetration of smart devices that can help in market growth. This is why there is a need of SD WAN technology and it influences the market growth
Areas of applications of Software-Defined Wide Area Networks (SD-WAN)
The reliability and security of the SD-WAN technology has made it highly demanded by enterprises of different industries. Based on applications and SD WAN Benefits, this technology is prevalent in almost every sector and is continued to show improved results in all these industries in the coming years too. Some of the areas of applications of SD WAN are:
Government
Manufacturing
IT and Telecom
BFSI
Healthcare
Retail
Consumer Goods and so on
The growing retail business across the globe has resulted in increased organizational complexities, which can be resolved with SD-WAN solutions. Looking at the reports, the US is expected to lead the global SD-WAN market with an increase of 8.1% CAGR during the forecast period.
The US SD-WAN market size is projected to reach US$ 19.0 Billion by 2032 which is surely a great number. If there's a long-term SD-WAN market trend then this will indicate that there are better business opportunities for SD-WAN market players.
To sum up
No doubt, the market is changing rapidly and technological advancement is offering multiple advantages to businesses. One such technology is SD WAN which has brought several beneficial changes to organizations. What we can infer from various market studies, intelligence and reports is that SD-WAN market is on the rise than ever before.